Welcome to the real world
Select and retain college grads
Colleges and universities continually produce a fresh wave of enthusiastic workers. They are the future professionals, leaders and specialists of your credit union. These well-educated graduates are eager to change the world in their chosen careers. Unfortunately, some may soon find out that their exciting new job is not quite as captivating as they had hoped. They were likely pulled in the direction of a particular career because of a dream or at the suggestion of someone they admired, but the reality and day-to-day work rarely lives up to the hype.
Welcome to the real world?
Much as I'm sure we all did, they probably envisioned ONLY the parts of the job that they saw on T.V. or in the movies. Provided it was interesting enough to even appear on one! In most, dare we say ALL jobs, there are facets that they are not going to like or be exceptionally good at. Doing these functions can be de-motivating, cumbersome, um, pure drudgery. Over time, they can become stressful and result in poor performance. Since it is, in fact, inescapable (my glass may be half empty today), the trick is to be sure that the parts they do like outweigh the ones they don't.
For companies, this can be managed by matching individuals with positions that, for the most part, complement their natural behavioral tendencies. For example, make sure your teller has meticulous attention to detail, an analytical mind and strong task focus; that your product development manager has big-picture vision; and that your sales executive is competitive. By capitalizing on the strengths and preferences of your new recruits, your organization reaps rewards in more ways than one. Your employees are well suited to their work, they enjoy most aspects of the job and can see themselves growing with the organization. Simply put, retention, engagement and motivation are easier to achieve when your team actually likes what they do. Oh, and who they do it with…
Employees leave managers, not companies. It's especially important for leaders to assume the role of mentor and coach to inexperienced workers. Aside from understanding what motivates this younger generation at a macro level, be sure to understand what each individual needs to produce and grow. If your new hire feels embarrassed by group recognition, don't call him out at meetings. Keep feedback private and personal. Some people are motivated by competition, others are motivated by camaraderie. Treating everyone the same and acting as if they should be thrilled with anything you do to motivate them, doesn't work.
It's not merely the job demands that can impact job satisfaction and productivity. An equally important and impactful variable is the work environment. A fast paced, relatively disorganized company that is constantly shifting priorities or changing direction might appeal to some but not others. It would likely be a stressful environment for someone who values stability and predictability, but intoxicating to a big-picture visionary. While the job demands are the job demands (there's no escaping general ledger entries for the bookkeeper, or closing deals for the financial sales rep), the work environment can be shaped to capture your department's preferences. You can make it what they need it to be and get the most from your team in return. Win-win.  
You could design a relatively flat organizational chart or one with numerous lines of authority. You can implement compensation structures that truly incentivize. Salespeople are often motivated by independence and by variable compensation, such as commission. They like knowing they can make their own decisions and earn more based on their individual effort and contribution. And, they have no trouble taking risks for greater rewards.
Support personalities, on the other hand, value structure and can be intimidated by variable compensation plans. They are motivated by a stable salary with team-based bonus opportunities. Understanding your people and their behavioral preferences allows you to shape the work environment and manage to their strengths and motivators. Doing so will reduce turnover and save your company time, money and many headaches.
Behavioral assessments reveal an employee's natural tendencies, their motivational hot buttons, and their ideal work environment. Armed with this information, you can structure work duties, create reporting relationships and implement incentives that work. The Omnia Profile (www.omniagroup.com), which takes less than 15 minutes to complete, offers insight into job and environmental compatibility, as well as direct comparisons to peers and supervisors.
So, you hire that new graduate, invest in training and see their potential. You know turnover is expensive (and hiring is the part of your job that you hate!), so you definitely want to do all you can to retain them. You had them take a behavioral assessment pre-hire and are aware of the strengths, challenges, likes and dislikes. You now have reliable, concrete information you can act on to make your world easier and their entry into the real world more fun.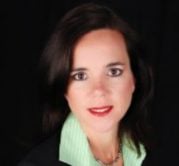 Carletta Clyatt, a popular seminar speaker, is the SVP at The Omnia Group.  She offers clients advice on how to manage more effectively and gain insight into employee strengths, weaknesses ...
Web: www.omniagroup.com
Details