What Credit Unions Can Learn from Iron Man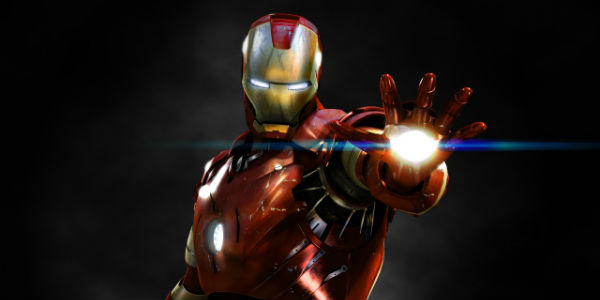 In a crowded market, how do you stand out? How do you move from the 2nd or 3rd tier to the top shelf?
I used to fervently collect comic books as a kid and I'm still one of the first to see the exciting string of comic book movies that have hit theaters in the last decade. One of the most interesting developments in recent years has been to watch the rise of Iron Man.
10 years ago, if you were to ask anyone off the street about Iron Man you'd get a lot of puzzled faces. Sure there were loyal and casual fans of the character, but he wasn't a household name like Superman, Batman or Spider-Man.
Now after the recent release of Iron Man 3, he is one of, if not THE biggest super hero. Credit unions can learn from Iron Man, as we struggle sometimes with awareness issues even though we too are longtime, solid, do-good institutions. Stick with me then as we dive a little deeper into comics and movies for a moment.
How did Iron Man blast its way to the top? There are a lot of reasons, but I caught a glimpse watching some special features on The Avengers DVD. In an interview on the DVD, Kevin Feige, President of Production at Marvel Studios, mentions that they knew the character was an "A tier" character all along, which is why they chose Iron Man to kick off the studios' major and now very successful run of films.  "I don't believe in A tier, B tier, or C Tier," Feige said. "It's up to us to make them all A [to the moviegoing public]."
Now in Feige's world, positioning Iron Man as "A tier" meant making a great movie that's well-reviewed and which lots of people will spend money to see. The conventional way would be to hire a director who has a track record of success making big-budget action movies and a lead actor with a similar background.
Instead they hired Jon Favreau, an actor and director who at that point was largely known for making great independent films. Fans cried, "Wait, the whiny guy from Swingers is gonna direct Iron Man?"
But Favreau had a vision and ideas for the film that topped all others. They went with the smart choice for the job, not the safe choice.
Next up was to cast the lead role in the film – Tony Stark/Iron Man. Scores of major well-known actors were in the running including most notably Tom Cruise and Nicolas Cage. Favreau's choice was Robert Downey, Jr., who even though was regarded as a talented actor, at that time wasn't as beloved (for a few reasons).
Favreau on trying to cast Downey: "There was an unequivocal, resounding 'No' when I presented him. There were people who were fans of his, and many people said, 'Look, it's clearly the best choice creatively, it's just — the first movie, it's too much money, nobody knows Iron Man so now you're going to be defining Iron Man by Robert?"
Downey knew the role was a perfect fit and was undeterred by the news from the studio that Favreau passed along. He persisted and was finally given a screen test which he prepared for intensively for three weeks. The rest is history. Again, the smart, bold choice won, not the safe choice.
That's not always the case. Take Green Lantern for example, who has also been regarded as a B or C tier comic book character. When it was Green Lantern's time to shine a few years ago in a major film, it was clear the studio went the safe, conventional route and ended up with generally unfavorable reviews and the film underperforming financially.
They made easy, lazy choices. For example, rather than make a stronger movie with mass appeal that borrowed liberally from the comic book backstory (ie: Iron Man), they stayed too close to the complicated Green Lantern continuity known only to fans. They hired a director that would've been a good fit – Greg Berlanti – but then put that director on another project, likely because he didn't have a track record of success yet (sound familiar?). They ultimately went with Martin Campbell, who had just directed the big budget James Bond vehicle Casino Royale. For the lead role, they hired actor Ryan Reynolds by a long process of consensus over creativity.
"Meanwhile, back in credit union land…" The lessons should be clear, but just in case. Remember that in a crowded financial services market, credit unions can rise to the top. It's up to us to make credit unions "A tier" to consumers.
Hire the absolute best people in each role. And it doesn't have to be someone who has done that job before. Most often, we see the best work come from those that rise to the occasion when given a chance. Give your people a shot and opportunities to let their cape fly. Who are the Jon Favreau's and Robert Downey Jr.'s at your organization? (Also, we can personally take a cue from Robert Downey, Jr. and know that if you are passionate, well prepared and tenacious, you can achieve your personal goals.)
Take creative risks instead of the easy choice. Fight for your great ideas. Have no fear – we've got the advantage already since credit unions constantly "save the day" for members. It's time to trade in that secret identity and soar!
Christopher Morris is currently an engagement consultant at the Credit Union National Association (CUNA), providing specialized attention to broad and diverse stakeholders throughout the Midwest Region. Previously, Christopher was a ...
Web: www.cuna.org
Details