What Credit Unions Can Learn From Macklemore and Justin Bieber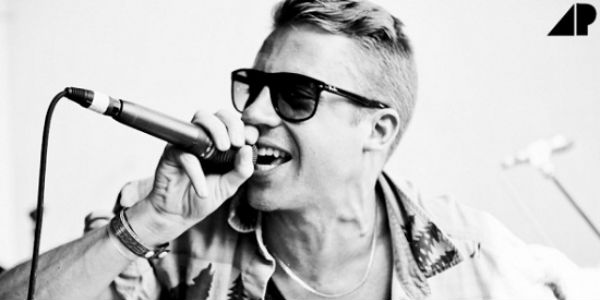 In the credit union industry, it is common to think we need to make ourselves appear as large as possible to compete against the big banks. The general philosophy is that people want tons of locations, massive infrastructure, and a big name that they hear and see everywhere they turn. While I wouldn't mind having the marketing budget of one of these organizations…I disagree with the general idea here. I think credit unions are missing the boat of using our size to our advantage.
Just look at the world today – a nobody can become a somebody overnight just by being different and knowing their audience. Have you heard of Macklemore? He is a singer/rapper from Seattle and even if you don't like his genre of music, his story is relevant to you. His songs, including Thriftshop and Can't Hold Us seem to be everywhere over the last couple of months – and he is the first unsigned artist to reach #1 in the United States in nearly 20 years. He doesn't have a record deal. He is just a guy from Seattle, who relied on word of mouth, social media and blogs to spread the word about his music. And it worked.
If you don't relate to Macklemore…think about Justin Bieber. Only five years ago there were no "Beliebers" out there. Biebs put his music on (and was discovered via) YouTube.  Many people relate more to artists like this because they didn't grow up in the industry. They are different. They are real people. They deserve a chance to shine.
Credit unions started out similarly. People loved us because we were smaller, home-town, and different from the big institutions. Over the years, credit unions have changed, but we need to get back to our roots if we want to evolve with the world around us and survive. The good news? Because we are still smaller and different, we can evolve easier than the big banks.
The best way to do this? Find your niche and really live it:
If you have a general or community charter, think back to your SEG. It's easier to market to a specific group of people that have something in common.
What ties the people in this group together?
What makes them different from other groups?
Is there a large group of this particular type near your branches?
Is anyone specifically serving this group already?
What products and services can you offer that will really make a difference for your group?
Can you commit to this group even if it means some other groups may not like it?
There are a thousand more questions you should ask at your credit union before picking a niche, and you need to be prepared to really show the group that you are different and the best choice for them. It will take a lot of time, effort, and some money, but it is worth the results. If you are not able to fully commit, don't go for this strategy. Just like animals that can smell fear…these groups can smell the insincerity. The repercussions of doing something like this halfway are worse than doing nothing at all. To learn about some credit unions who are finding success in their niches, I recommend reading Filene's Credit Union Market Niches: Social and Demographic Opportunities. When you find your niche, they will talk about you everywhere they can – and you could be the Macklemore or Justin Bieber of credit unions.
---
Why do people say one thing and do another? What really drives behavior? How does the brain actually work – and how can we best communicate with it? What does that ...
Web: www.thebrainybusiness.com
Details