What Do Your Employees Really Think About Your Credit Union's Value Proposition?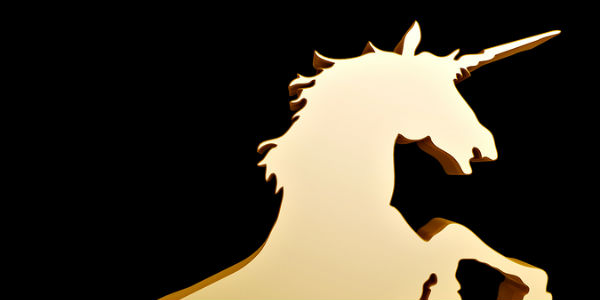 "You can't build a reputation based on what you are going to do."
– Henry Ford
Most credit union executives head to work every morning content with the knowledge their employees think the institution's value propositions are amazing, wonderful and realistic.
In other news, golden winged unicorns were recently seen dumping bags of cash from a rainbow arching over the silvery moon at twilight.
The fact is, a good number of credit union executives, from CEOs and CFOs to VPs and marketers themselves have no real clue as to what their staff really thinks about value propositions. You shouldn't feel shocked to hear responses like "they're lame," "they're stupid" and "what are value propositions and when did we get them?"
A value proposition is a clear statement of the tangible results a consumer gets from using your products or services. It is a promise of value your financial institution will deliver and the consumer's belief of the value they will experience. For a value proposition to work and feel legitimate, it must:
Resonate
Differentiate
Substantiate
A value proposition is not something your board or executive team determines in a thirty minute meeting. It is crafted after input from employees, members/customers and potential consumers. It is derived from a deep-dive into the very heart of what your credit union is and what it wants to be. It cannot exist in a vacuum. It must be lived and breathed by every employee, every day. Likewise you cannot fake it. If your value proposition focuses on how quickly you respond to member inquiries, you must live up to that hype.
A value proposition also provides strategic direction and keeps an organization focused. It defines whether you are competing on price, product or something else and it defines your target market. Those things help determine core competencies, business processes and even culture. Those things should be considered when crafting a value proposition. The value proposition will represent input from employees, members, potential members and potentially an outside consultant team.
To determine what your employees actually think about your value proposition, be prepared to ask tough questions and expect tough answers. After all, your staff are the ones in the trenches with the most exposure to daily member interaction and how credit union policies and procedures actually work in the real world. If they are free to answer openly and honestly, you may very well hear responses like "it's lame" and "I didn't know we even had such a thing." When those answers come, it's your job to dig deeper and put in place plans to effectively remedy the situation. A value proposition isn't worth the paper it's printed on unless it rings true for both employees and members.
Successful credit unions today are the ones that develop a true value proposition. Determining what, if anything, your employees actually think about yours is a vital step towards achieving lasting success.
Mark Arnold is an acclaimed speaker, brand expert and strategic planner helping businesses such as credit unions and banks achieve their goals with strategic marketing insights and energized training. Mark ...
Web: www.markarnold.com
Details