What's the next big step in keeping our movement technologically competitive?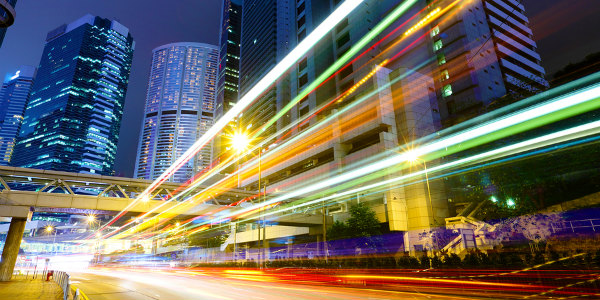 As a "tech guy", I hear this question a lot. Often to the surprise of the person asking, it's one that I can answer immediately and with confidence: Standardized Systems Integration.
As technology continues to advance and competitors of all sorts continue to up their games, individual credit unions don't have the resources to maintain a competitive technological edge in today's industry. This is because most credit unions need to support multiple application providers, like mobile banking and teller interfaces, just to meet their members' service demands, and in doing so, squander crucial time and energy integrating those applications.
Fortunately, there is a solution. It's called Credit Union Financial Exchange and it was developed specifically to eradicate this loss, but before I get too ahead of myself, I'll answer the next question you may be asking:
Where are our resources being lost?
Really, at every level of application implementation. Every time a credit union takes on a new application, its vendor sacrifices time and money on implementation rather than on new products and features; the credit union itself loses time awaiting and implementing specs from the vendor; and the core processor wastes time connecting the two systems. In the end, the members are the ones who suffer, whether from delays in the new application's release or a rushed and disappointing end-product.
As a movement, we need to renew our focus on the member; every hour we spend on implementation is an hour we're not spending on innovation and product-development – but until now, there has been no alternative to our disorganized approach to implementation.
That's where Credit Union Financial Exchange, or CUFX, comes in. Established by the CUNA Technology Council, CUFX is an open, vendor agnostic, broad integration standard designed by leading credit unions and vendors to reduce the time and cost of systems integration. Basically, it's a single set of specifications for all of the above groups – cores, vendors and credit unions – that will standardize and streamline the process of integrating applications across the entire credit union industry.
Who decides the CUFX standard?
The short answer is: credit unions. The technology and specifications that make up the CUFX standard are developed and modified by the CUFX Architecture Committee – a small group of the highest-level IT personnel from credit unions across the country – and volunteer working groups from industry vendors, credit unions and cores.
Together, they carry out a constant dialogue to address the question, "How do we improve the CUFX standard and make its specifications as effective as possible?" Thanks to their efforts and over 20,000 volunteer hours, the project has just taken the huge step of releasing version 3.0 – improving and adding to the specifications and standards introduced in previous versions.
As a result, one of the industry's leading cores, Symitar, has recognized the significance of CUFX and recently made the commitment to include CUFX 3.0's standards in their release schedule, beginning in 2016.
So CUFX is set and done?
Yes and no. Mostly no. Unlike many projects, the effectiveness of CUFX depends not only on the product, but on widespread support and adoption from credit unions across the entire movement. While the architecture committee and their working groups have done a lot of groundwork and heavy lifting to get this project to an action-ready point, it's up to the rest of the industry to take what they've done and run with it.
For this reason, CUFX depends on a Governing Board to manage the second key aspect of its development – attract more cores and gain support – knowing that the initiative will need to gain traction and reach a critical mass of participants before the project can even be considered complete. The more people and businesses help push, the faster everyone starts to become.
For now, the CUFX project runs on a process of small victories, like bringing new vendors and credit unions on board, that build up to the big victories like the release of CUFX 3.0 and continued commitment of cores like Symitar.
How can I be a part of the next victory?
Above all else, CUFX is a group effort. The success of the initiative depends on the involvement of industry professionals who are willing to volunteer their time and resources to:
Join a working group – Our working groups pool the expertise of business analysts, architects, and developers from across the industry. Take part in weekly conference calls and contribute your insider knowledge to upcoming specifications.
Provide feedback – Prior to an official release, the CUFX working groups have limited data as to whether their new specifications are an effective fit for the movement. Join our draft review team and provide feedback on specifications before their official release.
Advocate – Many credit union professionals are still are not aware of what CUFX is. Share the benefits of CUFX with your partner cores, vendors and credit unions to keep the ball rolling.
·      Provide financial support – This initiative is a volunteer effort, but there are significant expenses to develop, promote, and implement the CUFX standards. Make a contribution and help make standardized integration a reality.
Adopt the standards – The best way to support the CUFX effort is to use the specifications. Incorporate the CUFX standard in your next credit union technology effort, or better yet, bring a partner on board by including CUFX adherence in your next application contract!
To learn more about CUFX and to get involved with the initiative, visit cufxstandards.com or cunatechnologycouncil.org.