What's the worst kind of debt?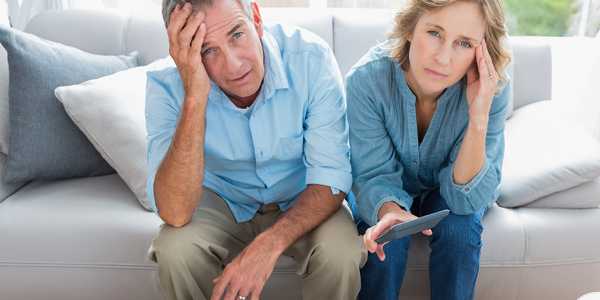 What is the worst kind of debt to carry? Is it student loan debt, credit cards, a mortgage — or something else?
By Gerri Detweiler, Credit.com
Even the experts don't always agree on which debts are "good debt" and which ones are "bad," so imagine how confusing it can be to consumers who are dealing with debt!
Student Loan Debt
Why student loan debt is the worst: The loans are often given to young people with no credit experience and no clue how they will pay them back. Balances are often high, and the jobs borrowers counted on to make payments may be non-existent. (Some borrowers never graduate, which means they have debt but no degree to increase their earning power.) Finally, unlike every other type of consumer debt, it is very difficult to discharge balances in bankruptcy.
And why it may not be: College graduates, on average, still earn significantly more over their lifetimes than those without a college degree. In that sense, student loan debt can be considered an investment that pays off in future earning power. In addition, students may be able to defer payments on their student loans during times of economic hardship (albeit, usually at a cost), which makes them more flexible than other types of loans. In addition, borrowers may be eligible for reduced payments and loan forgiveness under the Income-Based Repayment Program or other loan forgiveness programs.
How does student debt affect credit scores? Even large balances typically don't hurt credit scores as long as the payments are made on time.
Credit Card Debt
Why credit card debt is the worst: With interest rates hovering around 15 percent on average — and more than 20 percent for some borrowers — credit card debt is often the most expensive kind of debt consumers carry. And with the low minimum monthly payments that issuers offer, cardholders can find themselves in debt for decades if they aren't careful.
And why it may not be: While making minimum payments on credit cards is not a great idea over the long run, having that option can come in handy in a financial pinch. It can give cardholders time to get back on their feet without ruining their credit.
And when consumers can't pay back credit cards, they don't have that much to lose — at least when compared to falling behind on a home or auto loan. Sure, a credit card issuer may be able to sue a cardholder to collect, but that usually happens only after months or years of not paying, and after there's been an opportunity to work out some kind of settlement on the debt.
continue reading »