When fraud comes knocking, don't answer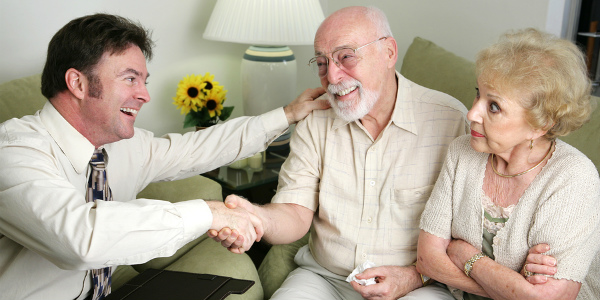 Fixing his roof should have cost $7,000. But 88-year-old Leon Bennett parted with $37,000 before a professional roofer even showed up with a ladder.
Like many seniors, he fell victim to a door-to-door home improvement scam. It cost him a significant chunk of the retirement savings he had built through a lifetime of hard work.
Unfortunately, Mr. Bennett's devastating loss is not an isolated case. According to the National Center on Elder Abuse, one of every 10 seniors has been targeted by scammers.
Scams against seniors are diabolical. They prey on seniors' needs with schemes such as:
Bogus charities;
Faulty home repairs;
Fraudulent health care;
Phantom cemetery plots;
Phony investments; and
Supposedly "free" prizes with huge hidden costs.
As diverse as these schemes are, they all involve elder abuse—financial exploitation that cost seniors as much as $3 billion annually.
These crimes are a stark reminder that as hard as today's seniors have worked to earn their money, there are con artists working just as hard to take it from them.
Preventing fraud requires constant vigilance, because scams can be difficult to detect even after they hook their victims.
The criminals who targeted Mr. Bennett were stopped only after his credit union noticed a series of large checks he had addressed to unfamiliar names. Staff at Signal Financial Federal Credit Union in Maryland took immediate action. They put a hold on the account, alerted police, and assisted Mr. Bennett in authorizing his daughter to take charge of his checking account.
At NCUA, it is our duty to ensure that America's credit unions protect the savings of all 96 million members whose accounts are federally insured. And that includes helping credit unions fight back against fraud.
NCUA's consumer website, MyCreditUnion.gov, provides life-saving advice to help members identify and avoid fraud—especially scams targeting seniors.
NCUA recently partnered with our colleagues at the other federal financial services regulatory agencies in issuing Guidance for Reporting Financial Abuse of Older Adults.
Recognize Warning Signs
In a joint press conference hosted by the Consumer Financial Protection Bureau (CFPB), we alerted dozens of national and consumer media to warning signs, including:
Erratic financial transactions, such as large withdrawals, frequent ATM use, and share certificate penalties; and
Unusual interactions with "caregivers" or "contractors" who show excessive interest in certain seniors' finances and do not allow those seniors to speak for themselves.
There are a number of additional resources available, including the AARP, the National Crime Prevention Council, and the National Center on Elder Abuse.
We can all play a role in ensuring that honest people don't fall victim to scammers who abuse their trust. We can all empower seniors to achieve the secure retirement they've earned.
Promote Precautions
Please remind your members of these critical financial security precautions:
Members should never volunteer personal or financial information unless they initiated the exchange. In particular, members should never volunteer their date of birth, account numbers, or Social Security Number.
Members should never let a seller overcharge them for a product or service they need. Remind members to get more than one estimate before committing to pay a price.
If they're not sure whether they need a seller's product or service, members should not let anyone convince them to make a commitment on the spot. Members should take time away from the sales pitch to discuss the offer with family or friends, check the company's references, and verify claims. If salespeople are being pushy, that's a red flag; they may not have the consumer's best interests at heart.
Members should never let a seller pressure them to sign a document they don't understand. Reputable purveyors of goods and services should provide time for consumers to ask questions and seek legal advice.
If a scam is suspected, it should be reported to the police immediately. By reporting fraud or suspected fraud, there is a much better chance of recovering any losses and preventing another unsuspecting person from becoming the next victim.
In Leon Bennett's case, it took nearly two years of police work and legal wrangling before a judge finally put the scammers behind bars.
Seniors should be advised to protect their assets as carefully during their golden years as they did when they were building those assets.
So when fraud comes knocking, make sure your members don't answer.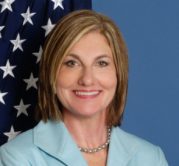 Debbie Matz was nominated by President Barack Obama to serve as the eighth board chair of the National Credit Union Administration (NCUA). After confirmation by the U.S. Senate on ...
Web: www.ncua.gov
Details