When one partner makes more than the other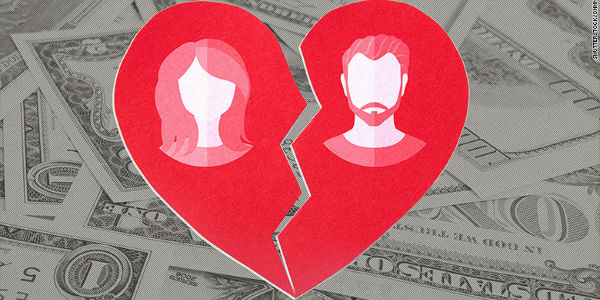 It's a common scenario: One person in a couple brings home a higher salary than the other, causing tension in the relationship.
Money problems are often cited as a leading cause of divorce, and some experts say large differences in pay — no matter who has the bigger paycheck — can exacerbate these conflicts.
"The classic understanding of the power differential in couples is … the person with more money in the relationship has the power," said Marlin Potash, a psychotherapist who specializes in family and money issues. "The person who earns less can end up feeling their wishes and needs aren't as important and don't matter as much."
"I make more than my man and I think it bothers me more than him," said Deona Brennan.
Brennan, a 30-year-old ultrasound technician in Cape Cod, makes about $10 more per hour than her boyfriend, and said the difference makes planning for the future difficult — especially when it comes to starting a family.
continue reading »