Where the next huge real estate bubble may be building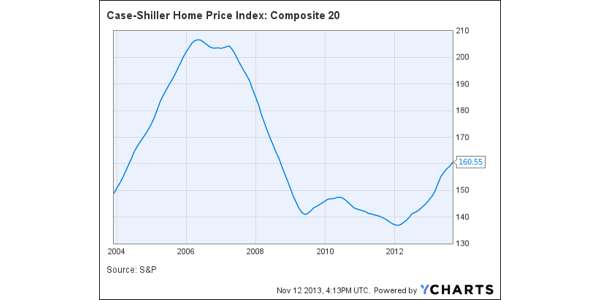 The 2000s real estate bubble—which burst in 2007 and precipitated a once-in-a-century financial crisis and recession—is not something most folks are excited to see a sequel of.
By Christopher Matthews @crobmatthews
But five years of declining or stagnating housing prices, the market turned around big time in 2012, making some analysts worry that we're seeing the beginnings of Housing Bubble 2.0.
As you can see, home prices in most of the country are far from the bubble levels of mid-2000s, but if you drill down deeper to look at individual markets, one sees a different picture. Jed Kolko, housing economist with the real estate site Trulia, has been tracking home prices across the country to see which markets are over and undervalued. In a forthcoming "Bubble Watch" report, he finds that while most of the U.S. real estate market remains significantly undervalued, there are certain markets that are straying into bubble territory.
(MORE: The Real Reason New College Grads Can't Get Hired)
According to Kolko's analysis, which looks at several factors like price-to-income ratio, the price-to-rent ratio, and prices relative to their long-term trend, markets in Orange County California and Los Angeles are more than 10% overvalued. Kolko also pegs the Austin, Texas market at 10% overvalued, while 7 other markets range from 4% to 7% overvalued. Those include:
continue reading »