Which digital ads most positively impact your financial institution?
5 Ways to Measure
There are MANY different kinds of digital ads out there… including everything from programmatic placement of display ads, to Google Search Ads and Social Media boosted content.
But how can you really tell which of these types of ads work best for your Bank or Credit Union? Well here are five ways to measure results that will demonstrate the true impact of digital ads to your FI's bottom line!
1. Look at Conversion Rates on PPC and Social Ads Themselves
Looking at conversion rates is the first step to assessing how successful a digital ad campaign is. But there's one key to accurately tracking conversions that many financial institutions struggle with… you have to be able to track a user all the way through the application process to the Thank You page (TYP). This way you can put your final conversion tracking code on this TYP and see exactly how many people started AND also finished your application or target conversion.
If your website works with third party application providers, who often make this type of tracking difficult or even impossible, we recommend that you create a Thank You Page on your site where you can place tracking code. Then you can send users back to this page AFTER they finish the application, even on a third-party site. Most of these application providers will allow for you to redirect traffic back to a chosen URL after the application is complete.
With accurate conversion tracking you will be able to see exactly how much you paid for each new application, which makes it easy to see if your campaign is running a positive return on investment (ROI).
2. Look at New Lead Conversions from all Your Paid Traffic
In addition to setting up accurate conversion tracking, as explained above, it's also important to compare one campaign to another. For example, we have found that capturing new leads tends to be much less expensive using social media ads, but these conversions are not always ready to purchase a financial product or open a new account.
So often they are what we call Top of the Funnel leads that need to be nurtured with emails and other useful content. Think of them as potential new customers or members who barely know the name of your credit union or community bank. You need to educate them about your mission and how you are different from the larger national financial institutions or online lenders.
3. Remember that Not all Paths to Conversion are Straight
Now when trying to track ROI of a digital campaign it's also important to set goals around traffic, brand awareness, and the quality of new visitors. This is because not all leads from paid campaigns are going to convert immediately. And when they don't these new customers or accounts won't be easily trackable.
We recommend that you also analyze the quality of the paid traffic you've generated in addition to trackable conversions.
It is common for new visitors to your website to want to spend some time getting to know your brand, BEFORE they make a buying decision. This important brand awareness time should translate to lower bounce rates and increased time on page for those users who aren't converting. So, set goals around these metrics as well to ensure that when people aren't ready to buy immediately they are at least familiarizing themselves with your products and services.
4. Define What Success Looks Like BEFORE You Start Your Campaigns
Just like any marketing or sales campaign, it's essential that you create goals so that you know what you are trying to achieve with your campaign. You will need to answer the question… 'what would success look like for this ad campaign?'
Keep in mind that paid digital efforts can have impacts on many of areas of your business, from general branding to specific product conversions. You can use paid ads to drive new contacts or leads and to boost future organic traffic to a new page or content pillar page. All of these progress metrics have a place in a well-rounded marketing approach. So, make sure you define your objectives carefully when creating digital ad campaigns.
5. Measure General Revenue Lift During and Right After Campaigns
Finally, it's important to measure lift during and AFTER your digital ads campaigns.
For example, if you are running a home equity loan ad promotion on Google AdWords you'll need to take into consideration the closing timeframes for these products when assessing full impacts. If the typical home equity loan takes 45 days to close at your institution you should wait this amount of time AFTER the campaign ends to fully close any remaining loans that have come in, BEFORE you measure the final lift to home equity revenue.
Likewise, we suggest using paid search ads to help boost organic results for pages, and you so you should look at the organic lift of traffic to a target page during the campaign but also for 1-2 months after the campaign is over to see if you've achieved your goals.
Our final recommendation with digital ads is to constantly reassess and remain agile in your approach. With budgeting for the year, give yourself a pool of digital ad funds to work with, but then remain flexible as to what specific areas you will focus spending and be willing to try new approaches when you see results beginning to wane.
Want to learn more? Visit the FI GROW Blog today or download our FREE Ultimate Guide to Successful Inbound Marketing for Financial Institutions.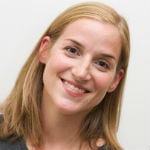 Meredith Olmstead is the CEO and Founder of FI GROW Solutions, which provides Digital Marketing & Sales services to Community Financial Institutions. With experience working with FIs in markets of ...
Web: www.figrow.com
Details