Who are your centers of influence?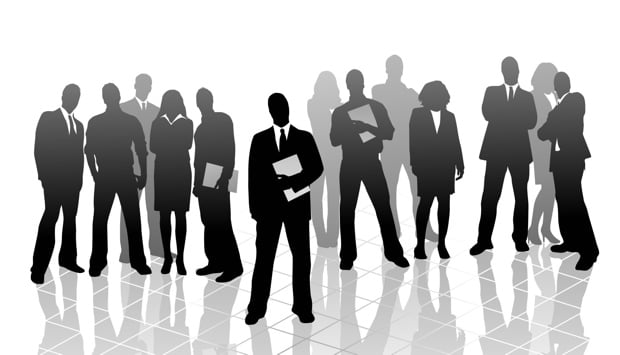 by. Bryan Clagett, Chief Marketing Officer, Geezeo
The people at Geezeo have heard me preach on the virtues of identifying Centers of Influence since 2009. What's a Center of Influence you ask?  Centers of influence are those people (or organizations) that can boost your market access and credibility through referrals, testimonials, and simple, undervalued  word-of-mouth. These are people who are generally very well established, are good networkers and who can introduce you to the kind of markets (or members) you need and are looking for. Ideally, you should be in the network of several Centers of Influence.
So why is this important? The Roper Organization has conducted many studies on influential people for decades. They have found that the influential segment of the population is "remarkable for its consistency and typically deeply involved in their communities, both socially and politically." Their research suggests that winning the confidence of one Center of Influence can create six loyal customers. Of those six new 'customers', I'm will to bet there are another 2 Centers of Influence. There is an exponential opportunity.
I know what you are thinking. No, attending GAC, shaking a Congressman's hand or rubbing elbows with Ron Shevlin, does not mean you know your Centers of Influence. Even if you personally have a network of 'influencers", does your CEO, your branch managers. or you business developers?
So what are some simple steps you can take to cultivate Centers of Influence? Maybe the following will help get you started:
Identify and Target Your Centers of Influence
Who can help you grow the credit union? Let me be even clearer;  who will introduce you to desirable potential SEGs, clients or members? Develop a database of ideal contacts and a brief profile for each and share it with your team.
Define Value
Seeing how banking (or "credit unioning") is such a commodity, this one may be a challenge for you. What genuine, unique value can you offer Centers of Influence? What do you or your credit union bring to the table? What skills, contacts, information or resources do you have? Imagine  you are a start-up doing a pitch on Shark Tank. What would you say?
Points of Contact
Where do your Centers of Influence hang? Do they belong to any specific professional organizations, business associations or networking groups? Do you have a presence there? In my market here in southeastern Virginia, I see a lot more bankers than credit union people at business and community functions.
Gather Your Information and Present
You'll need to approach Centers of Influence. That means you better have an arsenal of "material" that you can use as bling. No keychain, koozie or golf ball will win you business. You need conversation and some compelling evidence that you are special and unique. Yes, a  little dog and pony is needed and can go a long way. I bet the bulk of you (and your staff)  don't have an elevator speech. And if you do, and it starts with "We want to be a financial partner and advocate..", then you are saying the same thing 7500 other credit unions are saying. Go back to "Define Value" above.
Speak Up!
A warm introduction to a Center of Influence is always better than a cold introduction.  Let those in your current network, including your employees and Board, know who you are looking for. Get the message out and tell them you are looking for influential people in the market. You may have a teller that is better connected than your CEO. Ask people for introductions.
What's In It For Them?
Once you get into a conversation with a Center of Influence, what are you going to say? Never use "Hi, I'm with a credit union so please send people my way." You'll need a very  compelling reason backed by your value proposition (see Define Value above!) for them to want  to associate with you and want to introduce you to other people or organizations. Be specific and address what you are offering and what do you want them to do. You'll need to demonstrate how you too can help the Center of Influence.
Invite Participation
Centers of Influence like to engage other people. So be sure to offer to hook them up with others in your network. Invite them to events, ideally lead by or sponsored by your credit union, where they too can make valuable new contacts. Connecting the dots is important and put you in a great position,
Keep In Touch
Establishing initial contact and making your pitch is only half the battle. You must retain and maintain your relevance by staying under the nose of your Centers of Influence. Social media liked Linkedin is a good start, but you also want one-on-one communication. Curate some content of information that is of value and share it. And make sure you invite influencers to your events and let them do the same.
Reward your Centers of Influence
When a Center of Influence gives you a lead of makes an introduction for you, show your  appreciation immediately. Recognize and acknowledge the effort they made on your behalf.
Bryan is on the executive team and singularly focused on driving revenue growth through a variety of new initiatives that help financial services and fintech become ever more relevant to ...
Web: https://www.strategycorps.com
Details