Why all credit unions should join the climate finance revolution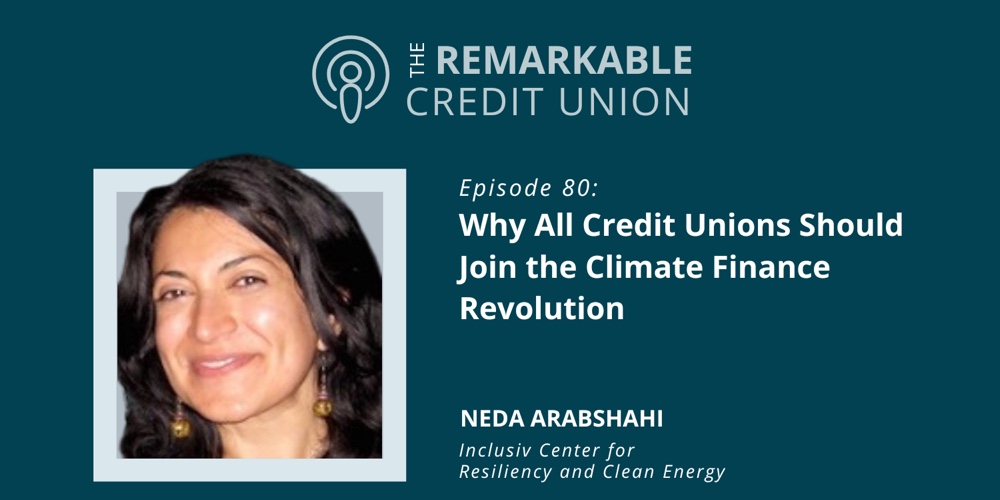 They say that this past summer is one for the record books when it comes to climate-related disasters. Amidst the doom and gloom, however, the recently passed Inflation Reduction Act (IRA) represents a significant commitment to reducing greenhouse gas emissions over the next few decades.
But what does this all have to do with credit unions? Quite a lot, actually. Neda Arabshahi, Vice President of the Inclusiv Center for Resiliency and Clean Energy, joins us to talk about the climate finance revolution, which she sees as both a responsibility and an opportunity for credit unions. We discuss the key obstacles to setting up a climate finance initiative, how to make it successful, and what's entailed in designing and scaling climate-friendly financing solutions that promote affordable and sustainable energy for all people.
This month's BIG question: Considering the recent passage of the United States' most aggressive climate bill to date, what role can credit unions play to help maximize the impact of this new legislation?
continue reading »