Why Should Credit Unions Care About Hispanic Heritage Month?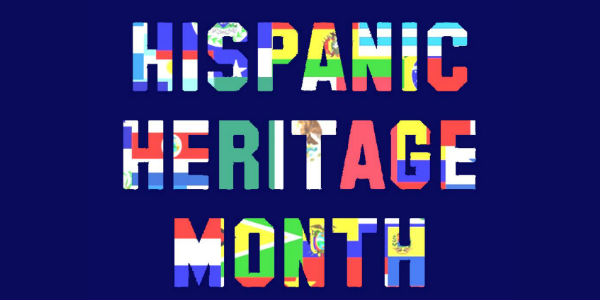 Hispanic Heritage Month (HHM) or El Mes de la Herencia Hispana occurs annually from September 15 to October 15. The 2013 HHM theme is Hispanics: Serving and Leading our Nation with Pride and Honor. Throughout the month, many Latin American countries will be celebrating their independence days, including Costa Rica, El Salvador, Guatemala, Honduras, Nicaragua, Mexico and Chile. Many communities across the country will also be celebrating the contributions of U.S. Hispanics at local festivals, parades and award ceremonies. On a national level, PBS will be airing Latino Americans, a documentary featuring interviews with 100 Latinos that will cover more than 500 years of history. HHM is a time for the credit union movement to celebrate, as well as a time for credit unions to reflect upon their largest growth opportunity.
With one in six U.S. residents being Hispanic, all communities are impacted by the contributions of Hispanics. While Hispanics do have some representation in the make-up of credit union leadership, staff and members across the country, their representation remains very low across all of these levels. Too many credit unions are not representative of their fields of membership when it comes to the make-up of their Hispanic membership, leadership and personnel.
On the membership front, recent findings of the Credit Union National Association's 2013-2014 National Member and Nonmember Survey revealed that half of Hispanics surveyed have never heard of credit unions or aren't familiar with them. Only about 22% of Hispanics are credit union members, compared with 35% of blacks and 36% of whites. Only 14% of Hispanics claim a credit union as their primary financial institution. And, many Hispanics are unbanked or underbanked–with 54% having accounts at financial institutions. These results couldn't be more compelling in terms of the vast opportunity that exists to reach and serve an underserved community that is thirsty for dignified financial services.
Credit unions like Affinity Credit Union, based in Des Moines, Iowa, recognized the need to be more representative of their field of membership and knew they needed to better serve their Hispanic community. As they began to adapt to the needs of their community, while continuing to serve the needs of their traditional membership, they grew their bilingual personnel from two to five staff and their Hispanic membership also grew 32% over the course of a few years. Affinity Credit Union will admit that success did not happen overnight. Yet, because they were intentional and followed their Hispanic strategic growth plan, they were able to achieve results. While many credit unions like Affinity Credit Union have Hispanic growth strategies in place, many credit unions across the country do not.
HHM is a time to not only celebrate the achievements and contributions of U.S. Hispanics across the country; it's a time for the credit union movement as a whole to reflect upon the Hispanic opportunity. Hispanics are the largest, fastest-growing, youngest and most underserved group in the U.S.  And, credit unions were founded on the principle of serving the underserved and helping their communities in time of need. Hispanics across the country are in need of dignified financial services and credit unions can provide those services. In addition, the make-up of the leadership and personnel of credit unions is not keeping up with the changing demographics of the fields of membership that credit unions serve. Hispanics represent new, young members and leaders to a credit union movement that needs them.
HHM is important for all credit unions because it reminds us that as the U.S. population continues to change, so should the make-up of the movement. As your credit union celebrates HHM this coming month, take a moment to reflect on its significance. Ask, is the make-up of the credit union representative of the people you are here to serve? If the answer is no, then that means you have an immense opportunity on your hands.
Watch this video to learn more about HHM and how your credit union can celebrate this unique month.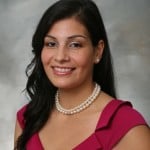 Miriam De Dios was born in Jalisco, Mexico. Her family moved to the US when she was a young child to pursue the American Dream. Outside of her primary work, ...
Web: www.cooperaconsulting.com
Details