Why Should Credit Unions Care About Immigration Reform?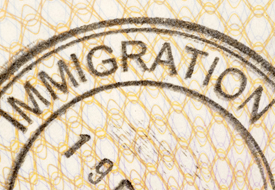 Hispanic outreach is an investment in your CU's future.
By Miriam De Dios
On May 21, the Senate Judiciary Committee approved the immigration reform bill before it by a vote of 13-5. Although this is merely the beginning of what is sure to be a lengthy legislative process to push proposed reform through to law, it is a positive sign that what has been called "a deep divide" among legislators can be overcome.
Why should credit union leaders care about immigration reform? For two reasons:
1. Reform promises to be good for the U.S. economy as a whole. In fact, it has even been referred to as an economic stimulus in its own right.
2. Reform represents an outstanding potential opportunity for credit unions to further develop financial relationships with current Hispanic members and to grow overall membership by attracting new Hispanic members.
The proposed path to citizenship, which is a major function of the proposed reform, could mean a virtual opening of the floodgates for new credit union members, particularly from among the fast-growing Hispanic community.
There are an estimated 11 million undocumented immigrants living in the U.S. today, about 60% of whom are Mexican, according to the Pew Hispanic Center.
continue reading »