Why the COVID-19 crisis is also about financial health
The correlation between financial health and physical health is strong, we have known this for quite a while. We see the negative impact that toxic stress can have on health and what is more stressful than money problems? We worry about how we will make ends meet this month. We worry about our 401K plans. We worry about the cost of health insurance. Money keeps us up at night. We also know there are senior citizens choosing between food and medicine or waiting longer between doses because they cannot afford a refill. Others may postpone needed procedures due to limited finances. With 75% of Americans living paycheck-to-paycheck and less than 35% of Americans able to weather a $400 financial emergency – financial stress is a way of life for many members and it is impacting their health.
Every time we see a crisis like government shut-downs, hurricanes, tornadoes, fires, or in this case, a virus outbreak, the financial fragility of Americans is brought "out of the closet" and into discussion. We, as a movement, break-out all of our tools (skip-a-pay, loan extensions, loan modifications, low-interest loans for disaster recovery, waived fees, etc…) and help our members through it. We are awesome with financial triage. When they are in financial crisis we know how to help. We are being called on again to be there for our members, and we will. 
In a recent interview with Bloomberg Radio for Weekend Money Minute, I was asked if I think banks should make special concessions for consumers who are late in their payments due to missed work. I responded by telling her that credit unions always have been there for their members and mentioned how awesome we are at financial triage and how we help. She asked the question again, and asked me not to single out credit unions but rather talking about all financial institutions. I said, yes, I think they should work with their customer/member to do what they can to help the consumer because it is good for the consumer but also for the health of the portfolio, if we do not work with them at all, defaults will likely increase. Isn't it odd how financial triage seems new to some people? I am glad to work in a movement where "people helping people" is the default. This virus is just giving credit unions another opportunity to shine. 
But I do have a challenge for us as we head into yet another financial triage situation . . . let's stop running from one financial emergency to another financial emergency. Let's commit to improving the financial health of our members ALL THE TIME because in doing so, they will be much stronger when the next storm comes. 
Tips for Providing Financial Triage:
Help the member understand their financial runway. How much money do they have? How long will that last? How much work (unpaid) will they be missing? What bills are coming up? What is the financial gap? 
Help the member prioritize their payments. Housing should be first. Perhaps student loans can be deferred for 6 months? 
Offer solutions that will help them increase cash flow during this temporary setback, (skip-a-pay, loan extensions, loan modifications, low interest loans for disaster recovery, waived fees, etc…) 
Have them reach-out to other creditors/lenders to seek temporary relief too. 
Tips for Encouraging Long Term Financial Health 
What does it mean to be financially healthy? 
"A person is financially healthy when their daily financial systems allow them to be resilient and pursue opportunities of time." (Financial Health Network definition)
We can work with members to encourage spending, saving, borrowing, and planning in a way that will enable them to be resilient and pursue opportunities over time. We have the tools for this too and they trust us to be their financial advisor. 
The Financial Health Network provides four pillars of financial health to consider, each one has two tenets. Maybe it is time to have a cross-functional financial health team that can think about how the credit union can impact member's financial health in the following areas: 
Spending

Spend less than income
Pay bills on time 

Borrowing

Have manageable debt 
Have a prime credit score 

Saving

Have sufficient liquid savings
Have sufficient long-term savings

Planning

Have appropriate insurance 
Plan ahead for expenses. 
Our members trust us to help them reach their financial goals and realize their dreams. We have to help get them from just financially surviving to financially thriving so they can realize these dreams. We know that loyalty grows when we help them through a financial crisis, imagine the loyalty when we help them become financially healthy and reduce that toxic financial stress and help them find peace of mind! 
My hope is that we can keep the "Financial Health" conversation alive every day, not only in times of emergency.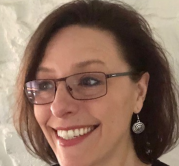 Cynthia is a Credit Union Development Educator (CUDE), she holds a BS in Business Administration and an MBA from Elmhurst College in Illinois, and a master's degree in Adult ...
Web: www.balancepro.org
Details