Why you should go green in 2014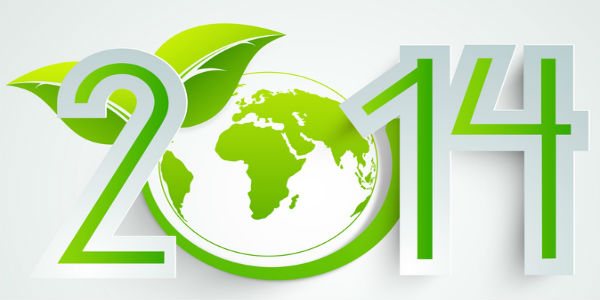 It's the end of the year and most credit unions are thinking about 2014 planning.  What are our goals in 2014?  How can we make impactful decisions that support future growth?  How can we best support our members and community?  How can we demonstrate social responsibility? 
Last month, I talked about how to achieve an effective workplace and the four components that contribute to overall organizational success.  One of those components is sustainable design or "Green Building."
Has your credit union already taken some steps toward going green?  Have you incorporated sustainable policies into your operating facilities?  And, are you thinking about how it can positively impact your organization in 2014 and beyond?
 If not, you actually should be.
Green building, also known as sustainable design, is the practice of creating structures and using processes that are environmentally responsible and resource-efficient throughout a building's life-cycle.
The practice of building green expands and complements the classical building design concerns of economy, utility, durability, and occupant comfort.
This defines Green Building, but what are the actual benefits to your organization, members, and community? 
There are four key categories to address:  Environmental, health and wellness, economic, and community awareness.
1)      Environmental
Enhance and protect ecosytems
Improve air and water quality
Reduce solid waste
Conserve natural resources
2)      Health and Wellness
Improve indoor environmental quality (IEQ)
Enhance occupant comfort and health
Minimize strain on infrastructure
Improve overall quality of life
3)      Economic
Optimize building system's life-cycle
Reduce operational costs
Enhance asset value
Improve the bottom line
Improve staff effectiveness
Improve consumer satisfaction
4)      Community Awareness
Be viewed as community leader and innovator
Market to savvy consumers
The new workforce expects it
Be an employer of choice
Leverage as a marketing and sales tool
According to the General Services Administration "Green Building Performance: A Post Occupancy Evaluation (2011)" report, compared to national averages, green buildings in the study demonstrated:
25% less energy use
19% lower aggregate operational costs
27% higher occupant satisfaction
36% fewer CO2 emissions
In the Filene Research Institute report, "Credit Union Social Responsibility:  A Sustainability Road Map" it says that "the ROI opportunities around sustainability include, among others, positive public relations, cost savings, talent acquisition, and access to new markets…But, sustainability is like any other initiative.  It needs its own goals, its own champions, and its own resources if it is to be more than a flash in any credit union's pan."
Ask yourself in what ways will your credit union be able to demonstrate social responsibility in the coming year.  Then, make sure that you have a solid strategy for incorporating sustainability into your 2014 and long-range workplace planning process.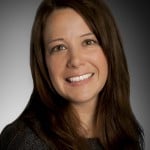 Heather is the Director of Marketing at Momentum, a national design-build firm. Heather and the Momentum team work with Credit Unions to facilitate strategic planning, evaluate facilities growth needs, and ...
Web: www.momentumbuilds.com
Details