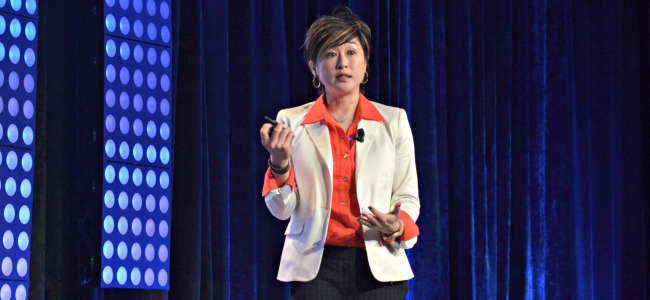 Your CU can perform better financially with happier employees.
by: Craig Sauer
Imagine if happiness was your business model. Sound a little crazy?
It isn't, workplace culture expert Jenn Lim said at CSCU's Solutions Conference on Thursday in St. Petersburg, Fla.
Culture and a higher purpose are a differentiator for many successful companies, said Lim, the CEO and CHO (Chief Happiness Officer) of Delivering Happiness. She co-founded the company with Zappos' Tony Hsieh to inspire science-based happiness, passion, and purpose at work, home, and everyday life.
"Companies that believe in people first actually perform better financially," Lim said. As evidence, she displayed a graph showing that the 100 best places to work in the U.S. outperformed the S&P 500 in the stock market.
Lim provided six tips for credit unions seeking to build a culture that embraces happiness:
continue reading »