Winds of change blowing the house down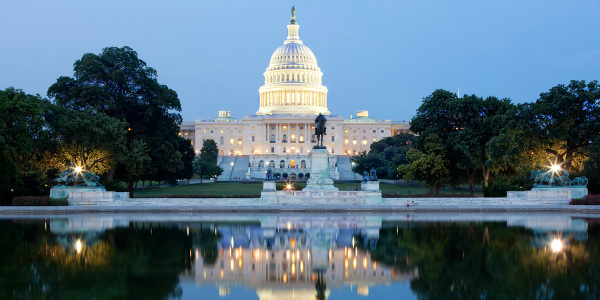 In a couple of weeks, thousands of credit union industry representatives will be heading to Washington to attend the annual CUNA Government Affairs Conference (GAC). When folks head to Capitol Hill special consideration should be shown for the large number of new representatives currently serving. There has been unprecedented turnover during the current congress and this influx of new Members of Congress presents unique challenges and opportunities. The important piece is stepping back and gaining appropriate perspective on who these new representatives are, how they operate and where they stand on credit union issues. Of course the advocacy team at CUNA lives and breathes this type of analysis and is a great resource for strategy and insight.
In terms of challenges presented by the heavy turnover, just the sheer numbers of people to educate and build relationships with is monumental. Since President Obama was elected, 228 (of 435) Members of the House and 48 (of 100) Senators are "newly" elected. The current (113th) Congress is home to 83 new Members of the House of Representatives and 14 new Senators. So far in 2014, 25 Members have announced they are retiring (20 House, 5 Senate). In a very short period of time Capitol Hill is losing a large group of knowledgeable and effective legislators. Bringing the current and future new legislators up to speed on the credit union value is crucial.
Of course change is one of the only constants in life, so turnover is not necessarily negative or cause for concern, yet I read about some of the new regime and my hopes for the future do not exactly skyrocket. In a recent legislative session surrounding the debt ceiling, a freshman Senator was able to force senior members of his own party into a vote that could potentially cost them their seats. Perhaps the change that this individual was working for is positive however his individualistic and obstructionist approach seems representative of many in the "new" Congress. However, keep in mind that this has been one of the most ineffective Congresses in American history.
Here are a couple of stories that outline this specific situation. I urge you to read them and draw your own conclusions:
●     After GOP filibuster bid, Senate votes to suspend Treasury's borrowing limit
Office antics stop being cute when your work is not getting done. Maybe these individual Senators are good people and work from reasonable policy platforms, maybe there is a master plan in the works to establish a Congress that is wholly productive and effective. After more than four decades in politics, I am not seeing it. Certainly, truly effective leaders of our nation should have the ability to implement change, or develop policy without bringing our economy to the brink repeatedly.
The reason I bring this particular situation to your attention is merely to illuminate the idea that the gridlock in Washington is not just happenstance. There are deliberate forces at work to roadblock progress for political gain. At the end of the day it is, us, the voters who are affected the most. So this brings us the opportunity presented by the influx of new members.
The credit union messaging is clear and outlined well by CUNA and NAFCU. When it comes to issue specific guidance and direction there are few more effective trade groups than those that represent credit unions. The secondary message that needs to be clear is that there is no tolerance for inaction and political wranglings that prohibit the resolution of issues or progression of solutions in our country's legislature. As with the ongoing debt ceiling fight, there is too much at stake to be playing schoolyard games. As voters we can expect, and should demand, that our representatives bring an appropriate level of maturity and tact to their jobs and be willing to negotiate, compromise and work together for the advancement and betterment of their direct constituents and all American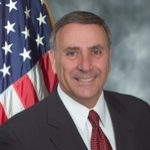 Dan Mica, former head of the Credit Union National Association (CUNA), established The DMA Group as a means to combine a myriad of experience into a one-stop consultancy. Elected in ...
Web: www.dmagroupdc.com
Details