WOCCU and its member organizations show why financial inclusion still matters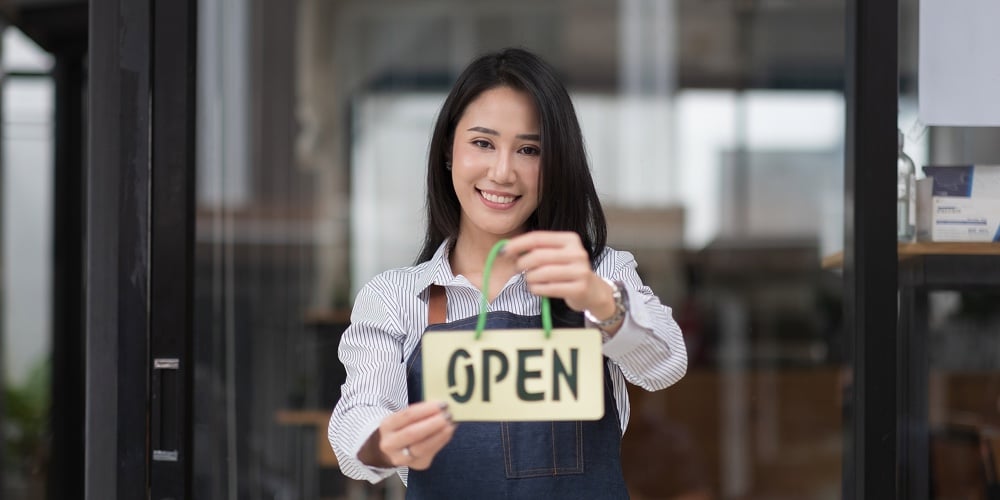 As another International Credit Union Day® passes, World Council of Credit Unions (WOCCU) looks forward to another event on the calendar that should be just as important to credit unions around the world: Financial Inclusion Week.
Powered by the Center for Financial Inclusion (CFI), Financial Inclusion Week is recognized and promoted by dozens of other international financial organizations focused on improving financial access and outcomes around the globe. 
Held from November 1-4, 2021, Financial Inclusion Week will feature live and on-demand sessions around the theme of "Promoting Prosperity in an Era of Uncertainty." WOCCU team members and representatives from WOCCU member organizations will show how the international credit union movement is driving inclusive finance in new ways, such as removing gender bias from loan underwriting methods and putting a focus on climate resilience.
Credit unions ready to show novel approaches to financial inclusion 
Members of the WOCCU Gender Lens Investment Methodology for Credit Unions' Project (GLI4CUs) will host an on-demand session for the Center for Financial Inclusion that will focus on how they have worked with credit unions in Senegal to expand more credit offerings to women, allowing more women to start or grow small-to-medium enterprises (SMEs). Members of the GLI4CUs team recently discussed those efforts in an episode of the Global Credit Union Podcast. 
WOCCU also connected representatives from the Asian Confederation of Credit Unions (ACCU) with the Digital Finance for Climate Resilience Task Force (DF4CR), which is hosting a November 4 event focused on innovations that concretely build climate resilience among vulnerable people experiencing climate change impacts. ACCU representatives will present on the organization's Guide on Climate Action, which encourages credit unions to introduce climate compliance as a criteria for assessing loan applications.
According to ACCU: "The Guide on Climate Action has been prepared in the belief that institutionalizing climate actions and educating members on climate risks and making them assess their vulnerability is essential for preparedness."
The DF4CR Task Force is focused on how digital finance can build climate resilience among the world's most vulnerable populations. 
WOCCU encourages American credit unions to take the time to watch these Financial Inclusion Week events and others to get a wider view of the efforts dedicated to expanding financial inclusion around the world.
A year-long effort with the G20 to promote proportionality in regulations and advance financial inclusion through credit unions
Financial Inclusion Week is truly the culmination of WOCCU's 2021 focus on expanding financial inclusion through credit unions and other small financial cooperatives. 
Beginning in the first quarter of the year, WOCCU Senior Vice President of International Advocacy Andrew Price and advocacy experts from our member credit union associations in the United States, Canada and Australia began making strides toward asking the G20 to give direction to national-level regulators to increase financial inclusion by focusing on the importance of proportionality.
Emphasizing a proportional approach to regulation allows smaller cooperative depository institutions like credit unions to fulfill their mission and greatly reduce inequalities and promote inclusive growth. More importantly, proportionality, if applied appropriately, can significantly advance the G20's goals of promoting financial inclusion by fostering responsible finance through increased access to responsible and affordable financial services offered by credit unions. Price and representatives from those participating member associations laid out the importance of proportionality in a September 29 webinar hosted by WOCCU.
Those efforts are now paying off. In a communique released in mid-October, the G20 included a statement that reads:
"We reaffirm our commitment to enhancing digital financial inclusion of vulnerable and underserved segments of society, including micro, small and medium-sized enterprises (MSMEs), carrying forward the work of the Global Partnership for Financial Inclusion (GPFI) and implementing the G20 2020 Financial Inclusion Action Plan. We therefore endorse the G20 Menu of Policy Options for digital financial literacy and financial consumer and MSME protection – 'Enhancing digital financial inclusion beyond the COVID-19 crisis' – with the aim to provide a guide for policymakers in their efforts to lay the ground for new financial inclusion strategies in the postpandemic world. We look forward to the review of the G20/OECD High-Level Principles for Financial Consumer Protection in 2022."
This is a very promising sign for what the G20 will direct international standard setters to focus on for financial inclusion strategies when it releases its Leaders' Declaration in late October.  These strategies should include stressing the importance of proportionality as it relates to financial inclusion.
Greg Neumann is Director of Communications for World Council of Credit Unions. He directs the tactical and strategic management of World Council's communication efforts, and works to build WOCCU'...
Web: www.woccu.org
Details