Yellen says Federal Reserve considering tougher rules for big banks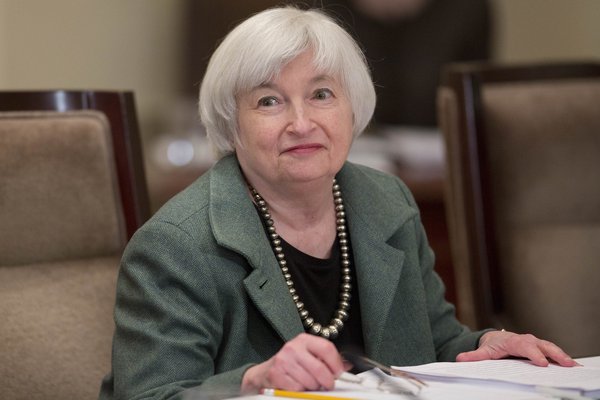 by. Jim Puzzanghera
The Federal Reserve is considering tougher rules for big banks to keep credit flowing in case of another financial crisis, Fed Chairwoman Janet L. Yellen said Tuesday.
Although officials from the Fed and regulatory agencies approved more stringent requirements for the eight largest banks last week, Yellen said additional measures might be needed to keep short-term credit markets from freezing up during stressful financial conditions.
"In 2007 and 2008, short-term creditors ran from firms such as Northern Rock, Bear Stearns and Lehman Bros., and from money market mutual funds and asset-backed commercial paper programs," Yellen said in a video speech to the Federal Reserve Bank of Atlanta's financial markets conference.
"Together, these runs were the primary engine of a financial crisis from which the United States and the global economy have yet to fully recover," she said.
continue reading »