Yellen 'strongly supports' Fed's monetary strategy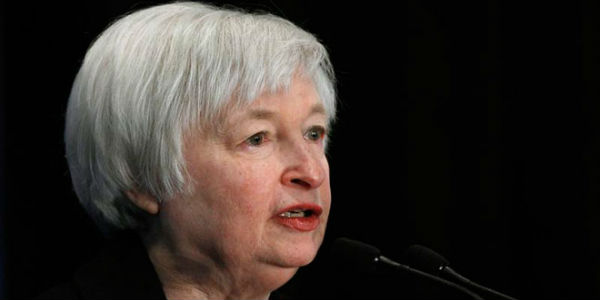 Janet Yellen said Tuesday in her first testimony before Congress as chair of the Federal Reserve that the central bank's plan to gradually scale back its easy-money programs is just that – a gradual plan designed to be flexible so it can be adjusted to economic data as it is released.
There is no "preset course" for tapering the Fed's monthly bond purchases, she said.
Asked what might cause the Fed to delay tapering, Yellen said a "notable" reversal of the long-term economic outlook. But she downplayed recent weak labor reports, telling members of the House Financial Services Committee, "We have to be very careful not to jump to conclusions."
Fed policy makers will look at all new data at their March meeting and will "take our time to assess just what the significance of this is," she said.
In defense of the Fed's long-running easy-money policies, Yellen said quantitative easing helped many underwater homeowners gain equity and provided an overall boost to the housing sector.
Yellen, the first woman to serve as Fed chair in the central bank's 100-year history, testified before the Republican-controlled committee, many of whom have expressed deep reservations for the Fed's long-running easy-money policies.
continue reading »