Yellen to testify before Congress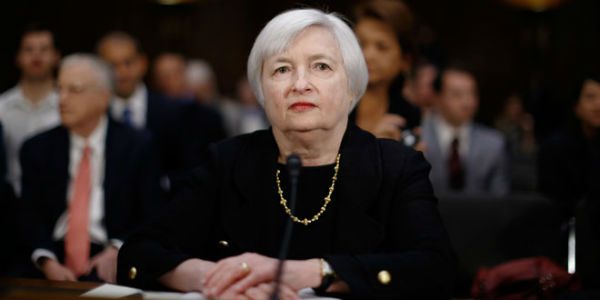 by. Dunstan Prial
The highlight of next week's economic calendar will almost certainly be Janet Yellen's testimony before Congress, her first as the newly-installed head of the Federal Reserve.
Fourth-quarter earnings are winding down as well, and there's a smattering of economic data due including reports on small-business optimism, consumer sentiment and retail sales.
Yellen will appear Tuesday morning in her first semi-annual monetary policy testimony before the House Financial Services Committee.
Given Friday's tepid jobs report, the second in a row, Yellen will undoubtedly be asked about the Fed's plans to continue gradually scaling back its long-running stimulus policies. The Labor Department reported the U.S. economy had added just 113,000 jobs in January, a little better than the 75,000 jobs added in December, but not much.
Despite the lousy December labor report, other mixed economic data and turmoil in emerging markets, the Fed voted last month to cut another $10 billion from its monthly bond purchase program known as quantitative easing.
continue reading »