Young adult membership growth: Who are they?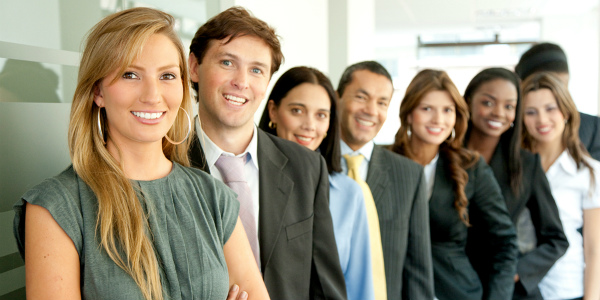 We argued over it in New Zealand. We yearned for it in Costa Rica. We talked about it in the UK. We launched new products aimed at it in Brazil. We interviewed members about it in Korea. We compared notes in Canada. We debated it in Guatemala. We work at it constantly in the U.S. 
How to attract young adults to credit union membership?
The average age of credit union members in most countries is in the mid-to-late 40's:
U.S.: 47
Canada: 53
Korea: 48
Australia: 47
Brazil: 47
Hong Kong: 45
Costa Rica: 45
New Zealand: 40
Russia: 40
These ages are often past their prime borrowing years. Members see approaching retirement, save more, borrow less, seek investment services, will begin to dissave and are expensive to serve with high personal touch. While we still owe them loyalty and service, we look to how we can expand our market to the 18 to 35-year-old groups.
Young adults are approaching or beginning their prime borrowing years and will be a primary source of future retail financial business soon. The challenge is how to serve this market profitably. They access financial services differently than previous generations. To serve this population, credit unions everywhere reassess what products, channels and messages will respond best. Part of the response is to find ways to integrate access to payments, finance and commerce.
Seven key initiatives that credit unions worldwide have done to address this market include:
1.     Products Designed to Life Transitions
Life transitions young adults undergo include pursuing education, starting employment, getting married, buying a home, renting an apartment and having children (see Parks Kelley and Lisa Taylor Phelps. Retail Strategies to Attract Youth. CUNA December 2013). These transitions pose opportunities to offer financial services that can help with these life events. Examples are small balance, low transaction cost savings accounts, pre-loaded debit cards and credit-builder loans. Many young adults express the same gratitude as their parents toward the credit union for helping them establish their credit and their first loan for a vehicle or home. Product design assesses young adults' objectives and goals and designs products to help members achieve those goals within their context. While not a new strategy for credit unions, examples include program savings products for accumulating for education or purchases, or for down-deposits for vehicle or home loans.
2.     Transaction Services
Young adults have more experience making payments than engaging in financial services, and have a large choice of payment options, particularly via online and mobile. Some credit unions use payment services to appeal to young adults initially, and then introduce them to financial services. To compete, they must offer online banking with bill payment and bill payment via mobile devices. Once the member uses bill payment, the relationship becomes stickier and leads to other financial services.
3.     Convenient Channels
Convenience and ease of use primarily drives success in attracting young adults. For young adults to consider using credit union financial services, they expect to use online and mobile technology to manage their finances as they do in their other activities. Providing all core services in online and mobile channels are what is most familiar to them. Credit unions offer them the ability to apply for accounts and loans, deposit checks, transfer funds, pay bills and receive alerts online and mobile. Credit unions that report success note it must be easy, take only a few minutes and be completed without visiting the branch. The cost of a transaction online or via mobile is a fraction of that of in-person service for credit unions. To afford the convenience of many points of service and to offer online and mobile platforms, credit unions in many countries pool their information technology investments to build shared payment platforms for ATMs, shared branching, online and mobile channels. U.S. credit unions offer mobile apps to find surcharge-free ATMs and branches to provide young adults with more convenient and cheaper access to their money.
4.     Marketing Strategies
Marketing strategies for young adults emphasize bundling strategies. Traditional bundling strategies include cheaper fees or rates for using the full menu of products, such as savings and debit along with loans or insurance. New combinations being explored involve bundling financial products with cheaper fees for transaction or payment services or for commerce services. Credit unions also offer rewards programs, such as loyalty rewards, to obtain prizes popular with young adults, cash back rewards, points to redeem for gift cards or contributions to social causes.
5.     Messaging
Successfully growing credit unions communicate a message of convenience, ease of service and accessibility. On top of this, they build price and reputation. But convenience is king. To compete, they must convey convenience and ease of access. This is the same for any other financial institution. What is different and can create loyalty, as long as the primary conditions of convenience and ease are met, is that the credit union puts the member's well-being before the credit union's profit. Credit unions repeat the message that they act in the member's best interest and put the member's best interest before the gain to the credit union.
6.     Social Media
Credit unions engage with young adults on social media, and have found that they show high participation in community charities and contests. Credit unions have less success with advertising through social media, yet more success using social media as a forum where the online young adult community engages with questions and feedback for the credit union.
7.     Financial Literacy
Younger members have relatively little experience with financial services, but cost and time to learn are major constraints. Financial advice they may want includes how to establish credit, compare loan offers, consolidate debt, get out of debt and save for their goals. Credit unions have always offered financial literacy classes. Yet attendance is always low. Classes require structured time commitments. Credit unions have begun offering financial education or advice online, through social media where young adults are already, or via mobile devices through personal financial management platforms (PFMs). Credit unions use social media channels for virtual consulting and financial advice. Young adults post questions about a financial matter on online forums. PFMs are online/mobile software that lets members see and manage all their financial accounts and transactions in one place. It provides a detailed picture of how members are spending, saving and managing debts, which helps the credit union provide advice on decisions in the member's best interest.
Dr. Brian Branch, president and CEO of World Council of Credit Unions (WOCCU), was appointed in 2011. Dr. Branch has worked at WOCCU since 1990 and has been engaged in ...
Web: www.woccu.org
Details