Your 2025 strategy: Seven key success drivers
We are in the service business, the financial service business. We help consumers solve or resolve the money conundrum by providing a safe place to store their money, a place to grow their money, a place to borrow, a convenient and safe way to transact, and a place to come for sound advice that can help add value. Financial institutions are dream makers. We help consumers with their financial journeys.
Yet we face some significant challenges as the number of consumers visiting branches and interacting with our people channels continues to go down and it is becoming harder to attract consumers to join us. We are losing out on everyday transactions to FinTech and emerging financial services providers…
Two young entrepreneurs, 10 and 12 started a personalized skincare business. Their "regular" financial institution cannot accept many of their ecommerce and in-person transactions. The two young ladies have an account with a digital financial institution that can seamlessly accept all kinds of payments.
11 tenants residing close to a college pay their landlord via a digital wallet. Six of those tenants are under 21, the other five are senior citizens. The senior citizens prefer using digital to transact. They say it is easier than writing checks and that they have easy instant access to information.
When you use a rideshare app there is absolute ease, pinpoint accuracy, and complete transparency. A push of a button (ease) summons the vehicle to where you are (pinpoint accuracy), and you know exactly where you are going and what you are paying (complete transparency).
The way we transact is being redefined. No cash changed hands in any of the above scenarios. The owner of the transaction has an opportunity to engage with their consumer. What role does a traditional financial institution get to play in this evolving world?
The consumer we seek desires instant access to information, is empowered by choices, and is still demanding even more. What can we do to stay relevant?
Seven critical elements are going to define our foundation for success beyond 2020:
The Branch Experience Has to Change: We need to draw members in for advisory versus transactional services, encourage them to transact online, and provide intuitive, consistent experiences across channel.
We Can Lead and Win with Payments – By getting the consumer to transact with our payment instruments we have the opportunity to earn income, and leverage this relationship to do much more. We also need to develop a strategy on cryptocurrency and mitigate fraud.
Create a Foundational Digital Strategy – Digital will continue to change and evolve. Most digital initiatives have focused on the front-end user experience. Significant enhancements need to be made to digitize our internal processes.

Security: Authentication, Transactions, Information – Information needs to be protected, transactions completely secured, and financial institutions need to invest in speeding up authentication. Biometrics needs to be leveraged with a hint of personalization.
Smarter Employees & Channels – The channels that serve our consumers need to provide information that is consistent, correct, and do so quickly. Our people channel needs to be more effective. AI should be leveraged to assist all channels. (https://www.cuinsight.com/cognitive-collaboration-the-emerging-role-of-ai-in-banking.html
Big Data, Decision Science, & the Cognitive Cloud – We need to leverage the information we are collecting to personalize transactions and even predict events to provide "wow" service. Data collection is not going to slow down, our data strategy needs to be accelerated.
Banking Delivered in Your Pocket – We are moving towards a mobile first, perhaps a mobile only environment. Our future branch will sit in the palm of our hand. We have to enable a smooth migration to this mobility driven environment.
(I have authored a five-page whitepaper on this subject. If you would like a copy of this, please send an email to Sundeep.Kapur@gmail.com.)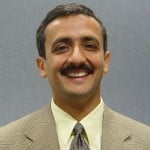 Sundeep has been assisting financial institutions with their omni-channel strategies - a more effective branch, a better online experience, & great consumer engagement. He is the author of an online ...
Web: www.emailyogi.com
Details