Your Content is Not a Field of Dreams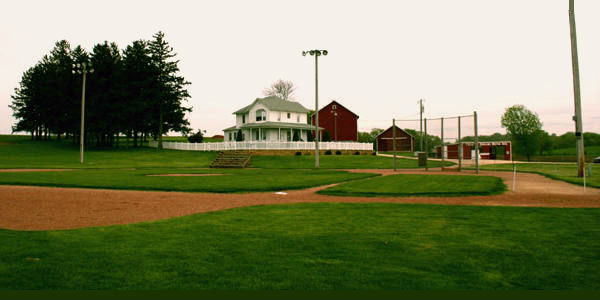 The whisper of "If you build it, they will come" may have produced magic for Ray Kinsella, but it's not a solid strategy for using content to serve and attract new customers.
With an estimated 1 billion sites on the Web in 2013, it's pretty clear that nobody's going to rush to check out yet another page. That's why working links into all of your available channels is so important.
Ease their pain
Link building is the process of increasing the number of ways a customer can find your content, typically by providing links around the Web. If your information is just sitting and waiting to be found, it's going to be lonely.
Think about it: we mainly stumble around the web, clicking from one thing to another. Remember, if something isn't a single click away, the barrier is too high for most people.
That's why you want to base your content plan around a blog (any collection of regularly-updated posts arranged by date or topic), combined with a handful of social media profiles.
Go the distance
On your primary site and each social media profile, tell people what they can expect of value from you: tips, offers, advice, helpful links from other sources, or some combination. And make a plan to follow through with great content often on your blog for you to link to as well.
Building engagement with your content isn't just for social media. Think of all the points at which your customers interact with something you've created for them and refer to your content for more information.
Email: These are easy clicks for customers to follow. The same goes if you create and send a PDF newsletter. Embed links in the text for readers.  Don't just rely on links and icons for social media though; include relevant headlines that link to blog posts. "5 ways to build a better credit score" is better than "Visit our website."
Printed material: Keep it simple. Just use your @username Twitter handle or Facebook page name. Overly complicated Web addresses or directions are a high hurdle since they're hard to remember and easy to type incorrectly. People who use those networks will understand how to find you. Those who don't aren't going to engage there anyway.
Be leery about using QR codes. Few use them well and the payoff can actually be a turn-off. Remember that if anyone uses a QR code, it'll be on a mobile device. Visit that link on your own device. Are you putting your best foot forward?
Magic works in the movies, but in the real world, results on the Web are based on having a plan, following through, and providing value day in and day out.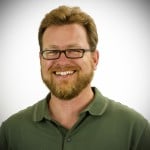 Matt Neznanski is Editor in Chief at brass Media, Inc. His career as a journalist has unfolded during some unsettled times, but he is driven by the challenge of an ...
Web: www.brassmedia.com
Details