3 ideas to improve your next strategic planning session
Traditionally, strategic planning sessions for credit unions occurs in the fall. However, after partnering with dozens of credit unions as a facilitator on strategic plans over the last few years, I can safely say that a growing number both plan and conduct their sessions at other times of the year.
We remind our clients regularly that strategic planning is a process, not a date on a calendar. Therefore, any time of the year is a good time to take a look at ways to improve your next strategic planning session.
Credit unions spend a great deal of time and energy making the commitment and investment in strategic planning. During those crucial days together, executive leadership teams and members of the Board of Directors contribute ideas and dialogue that will both guide and direct the credit union for years to come. Consider the following ideas to improve your next strategic planning session.
Invite a more job-diverse team. Typically, strategic planning sessions are attended by members of the executive leadership team and the Board of Directors. For your next strategic planning session, however, consider assembling a more job or role-diverse mix. Try to include younger employees (think Millennials) and those you have identified as your "star performers." Not only will a more eclectic team contribute potentially game-changing ideas, you are also grooming them for future success by making them feel like an important part of the credit union.
Give your members a voice at the strategic planning table. Not necessarily in person – however, you can provide invaluable member feedback in the strategic planning process by conducting interviews and surveys beforehand. Quiz members about what's important to them in a financial institution and what they expect. Present this information during the strategic planning session and, with actual member input, you'll find yourself more likely to act upon ideas important to the membership and less flying blind. One exercise we do is "The Empty Chair Exercise." Place an empty chair somewhere in the meeting room as a reminder that if a member were in that chair, what would they tell us?
Clarify the roles of strategic planning and tactical/budgeting. These are very different functions. Strategic planning takes a look at your credit union's directives from a 30,000-foot level over the next several years. We call it strategic for a reason, rather than tactical. Tactical goes into the daily operations of the credit union. The same can be said for budgeting. If you aren't careful, a strategic planning session can rapidly devolve into a tactical/budgeting snipe hunt. If everybody on your team focuses too much on numbers and tactics, you are likely to miss the forest for the trees and steer your strategic planning session straight into the confusing high grass of tactics and budget.
A strategic planning session is like a good map or GPS in that it provides reassuring guidance and direction for your credit union for years to come. By assembling a more role-diverse strategic planning team, giving members a voice at the table and clarifying the roles of strategic versus tactical/budgeting, you can help ensure your credit union's next strategic planning session provides a terrific return on that investment.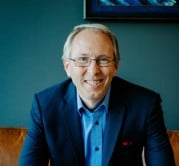 Mark Arnold is an acclaimed speaker, brand expert and strategic planner helping businesses such as credit unions and banks achieve their goals with strategic marketing insights and energized training. Mark ...
Web: www.markarnold.com
Details