3 ways to grow customer loyalty & drive banking cross sales
A lot of our members utilize us just for loans, but we need to push other products/services and find creative ways to get them more involved in the credit union. But keep in mind that customer success is a combination of retention and up-selling or cross-selling. And even in today's digital banking environment, people still want to buy from people they know, they like and trust.
So here's 3 proven ways your Credit Union can do a better job of cultivating customer loyalty and drive cross sales of new products and services.
Put a Dollars and Cents Number on Value
In any sales cycle, in order for someone to make the decision to purchase they must have a few things… a sense of urgency, proven value and a known gap that won't be filled, should they NOT buy whatever product or service they are considering.
So rather than just broadcasting 'great rates and customer service' your institution needs to better define the value and financial incentive for existing members. If you have a new auto loan application come through, make it part of the lending staff's workflow to identify three other ways your Credit Union can save this applicant money on services NOT related to the car loan. And have the put a number on those suggestions.
So if you can beat their line of credit rate explain this in dollars and cents. Your staff should be trained to use language like… 'we can save you $350 in interest over the next 12 months, or $3500 over the course of the life of the loan.' Rate talk is cheap and somewhat meaningless for many customers, but who wouldn't want to save $3000+? Putting a dollar amount on the new product value you are suggesting to your current customers is key to successful upselling.
Be Persistent & Helpful
I can't even keep track of the number of times we have to remind clients about importance of consistency in the follow up process. Want to know why a specific campaign or rate promotion didn't lead to the growth you needed?
Did you have staff assigned to follow up with the leads you generated on a daily basis?
Did each lead get 2-3 phone calls and 3-5 emails, either from a staff member or via automated nurture campaign?
Did you send useful, educational information to support your customer's financial decisions?
Did you provide visible value BEFORE you tried to sell your new product or service?
If the answer is to any of these questions is 'NO' then your institution won't be reaching your growth goals.
Now some might push back and ask why aren't customers motivated enough by the offer itself? Why should we have to task staff to follow up? The answer is tricky.
Remember, the average banking customer considers 8.9 sources of information in making a new account or product buying decision. So, your offer or marketing campaign might only be one or two of those sources in their buying journey. People also still like to buy banking products and services from other people because of the complicated nature of the products, so you can take the human interaction out of this sales process.
The goal should be to get in front of your existing customers a few more times with other information that will help them make a decision. This is why we recommend sharing blog or other useful content, in addition to sharing details of any product specific information. Train your staff to be more of a friend giving good advice to your customers, a trusted advisor first, and then the up-selling will come naturally if your offers truly are a good fit.
Your Staff Must Have Time and Accountability
You can't accomplish the point above without great staff in place to do it! And if your team doesn't have the bandwidth to prioritize cross-sales within their day it simply will not happen. It is time for senior managers to 'put their money with their mouth is' and hire people to make room for this process.
In addition to time, your staff will also need to be held accountable for their cross-selling efforts. So tracking phone calls, meetings and emails, in addition to new accounts, is key to motivating your team towards success. This new cross-selling priority won't translate to new accounts or loans overnight, so you have to celebrate the sales activities and tactical steps your staff is accomplishing each day, as they work their way to new accounts!
All too often we see marketing and member service staff who are overworked and lack the time or accountability structure to achieve success. Without both of these your cross-selling efforts will fall flat every single time.
For more information on growing your Credit Union visit the FI GROW Blog or Website today!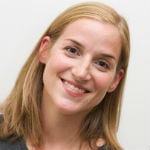 Meredith Olmstead is the CEO and Founder of FI GROW Solutions, which provides Digital Marketing & Sales services to Community Financial Institutions. With experience working with FIs in markets of ...
Web: www.figrow.com
Details