3 ways you can protect your credit card account
If you've ever dealt with a lost or stolen credit card you know how much of a pain it can be. The worst part might be having to cancel the card and wait for a new one to replace it. But if you're dealing with fraudulent charges, you also have to deal with going through that process as well. If it's ever happened to you once, that's probably one time more than you'd like. If you want to better protect your credit card account, here are three ways you can keep your money safe…
Don't let them all come out to play: There's really no sense in having all of your cards on you all the time, so think about that when you leave the house. Only take with you the card(s) you know you'll need, and keep the others in a secure place, like a safe.
Keep tabs on them: My credit card number was once stolen by a device that steals and stores credit card numbers. I didn't have a clue that it had been compromised until someone used my credit card number to buy a TV at a Walmart in Florida. While you can't always know that nefarious activities are taking place, you can keep an eye on your stuff.
Use your phone: I love my iPhone. I think ApplePay is the coolest. While EMV chip cards are the new hot card tech, I'm still a fan of the good ol' Near Field Communication. I don't like swiping or inserting my card into machines that I haven't fully vetted (I'm kinda kidding). You can store any/all of your credit cards in Apple/Samsung/Android Pay and those payment systems should work on any payment machine where you see the NFC logo below.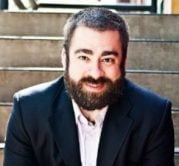 John Pettit is the Managing Editor for CUInsight.com. John manages the content on the site, including current news, editorial, press releases, jobs and events. He keeps the credit union ...
Web: www.cuinsight.com
Details