5 college students told us why their bank sucks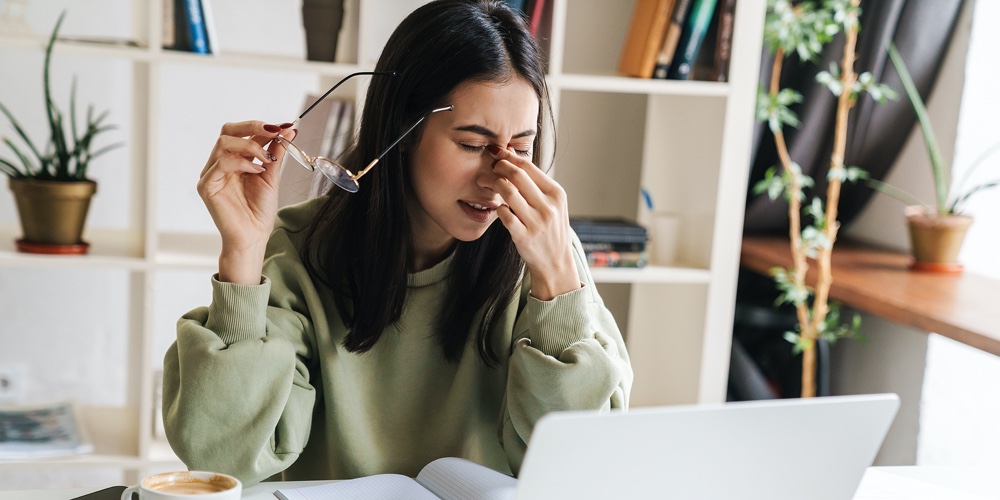 Patrick, 20
"I'm charged overdraft fees all the time. I'm a broke college student who sometimes forgets how much money I have in my account, I shouldn't be charged $40 for it. It's so frustrating. I'm trying my best to save and manage my money but I feel like all my bank wants to do is take it away from me."
Hannah, 22
"My bank doesn't support depositing money from PayPal or square's cash app into your account. I have like $500 in PayPal that I will need to deposit into my boyfriend's bank account so he can withdraw it and give it to me. If there's an easier way to handle it, I don't know about it. I'm going to have to find a new bank that supports online payments."
Matthew, 21
"When I got my credit card it was really difficult to set up autopay. I spent hours trying to set it up – the website was so confusing. I eventually figured it out from a Reddit post. I didn't expect to have this problem with such a big bank. It shouldn't be this hard."
Tayshia, 20
"My bank doesn't have a lot of resources. I want to invest with them because their savings account pays almost 0% interest, but their only options are for me to do it myself or pay someone a ton of money for guided investing. I decided I don't want to pay for it, but now I feel like I'm completely on my own when investing. I would like more support. I even called them to ask for help and the guy just described the plan options. He basically just read off what was already on the website. It was so not helpful."
Seth, 19
"I'm only at my bank because my parents are at the same bank. I didn't really get to choose my bank, my parents opened an account for me there and I'm just not very impressed. I might switch banks, but I don't really know what I'm looking for."
We're not a research institute or some market intelligence company. We're a group of twenty-somethings who believe in the credit union movement — we know that credit unions can serve our generation better than traditional banks. We believe that credit unions can win over GenZ in the next decade by:
Emphasizing the lower fee, higher rate, and the social responsibility of CUs
Providing intuitive technology
Offering accessible and engaging financial education resources
Convincing members who are parents to sign up their kids
To help credit unions earn the trust of Gen Z, we built Zogo — a gamified financial literacy app that helps CUs connect with Gen Z authentically. Since launching in November 2019, our app has garnered 100,000+ young users who have completed over 2,000,000 modules, some of which teach GenZ the credit union difference. Just one year after our launch, over 70 credit unions in more than 35 states trust Zogo as the way to educate, engage and attract younger members, and their parents.
As Gen Zers ourselves, we know how to engage this demographic. Sign up for our webinar here to hear us speak directly with five college students and recent graduates on January 28th to discuss the issues that they have with their financial institutions and the changes they want to see in the future.
Bolun Li is the founder & CEO of Zogo, the award-winning Fin-Tech startup that gamifies financial literacy, specifically for Gen Z and next-gen audiences. Bolun started Zogo from his dorm ...
Web: https://www.zogofinance.com
Details