A Korean credit union learning journey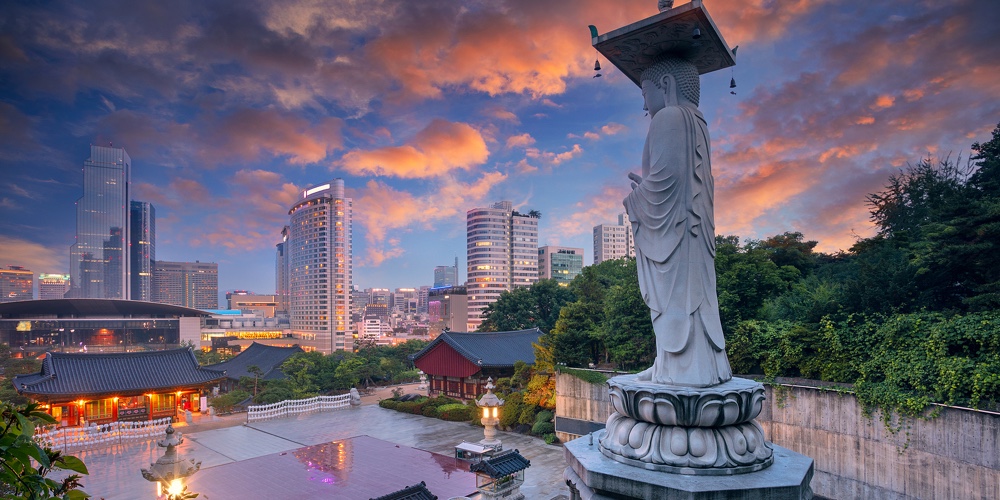 Two weeks ago, I had the honor of joining the staff and board of the World Council in Seoul, South Korea for its spring board of directors meeting. For most of us, it was the first time connecting 1:1 with our global colleagues that we had gotten used to seeing through a monitor in a rectangular Zoom box.
Beyond our meeting agenda, our delegation got out to see the unifying presence of Korea's national association, the National Credit Union Federation of Korea, or NACUFOK has had on their nearly 950 credit unions.
"At the center of the credit union is always people.", touted by Mr. Yoon-Sik Kim, NACUFOK's Chairman and President. NACUFOK's entire structure is designed help enhance the social and economic status of low and middle-income families, thus serving the broader spectrum of South Korean society.
Ranking as the fourth-largest credit union system in the world, with nearly 6 million members and 52 billion in total assets, the South Korean system has embraced an integrated credit union model, emphasizing efficiency in digitization, leadership training and branding strategy.
During my ten-day visit across Korea, three key takeaways continued to stick with me as we engaged with NACUFOK and individual credit unions within urban and rural areas:
Integrated Training & Leadership Development
NACUFOK headquarters and its training center have been in Daejeon, South Korea's fifth largest city since the 1980s and offers a state-of-the art facility with every credit union employee's professional development in mind. The crown jewel of their campus is the NACUFOK Training Institute, providing course curriculum and training development to NACUFOK staff and credit union employees.
Since the pandemic, classes have been divided among offline and online courses…223 individual courses offered. Everything from loan officer training, bond management, cooperative theory, and an executive officer qualification exam, nearly every conceivable topic with the credit union space is covered and available.
The South Korean government also offers tuition reimbursement, supporting access to all to this essential learning resource to every credit union employee.
Unified Digital Services & Data Analytics
During our tour of NACUFOK headquarters, our hosts took us to a pristine, climate controlled, highly secured room with a frosted glass barrier. With a flick of switch the frosted barrier went away, revealing the data hub of the entire South Korean credit union movement.
Staff work 24/7 ensuring ongoing operation and efficiency of NACUFOK's CU Computation Center, designed to keep all information and network from all 900 credit unions to retain operational stability and data analytics.
The system was established to save all credit union's ledgers altogether at NACUFOK headquarters into an integrated computing network that is the standards infrastructure for every credit union across South Korea. It was quite the technological marvel to behold in unifying a nation's credit union IT infrastructure together in such an innovative way.
NACUFOK also deploys a singular digital banking mobile app, "On Bank", a Digital Service Desk designed to standardize, simplify, and go paperless with member and employee transactions across the system, and finally, a Biometric Authentication System, used to quickly identify members and complete simple transactions safely.
All-Encompassing Member Experience
On the final leg of our journey, we visited two credit unions, one in Busan, Korea's second largest city on the southern coast and the other in Seoul, serving the pharmacist industry. Both were eager to spend the bulk of the visit showcasing extraordinary member perks connected to the member experience.
In a way, the credit unions encourage their members to think of their spaces as an extension of their homes, or at the least, a place where members can spend their leisure time with friends and family.
At Busan City Central Credit Union, an entire floor is devoted to a comprehensive learning library, while other areas boast a café, a rooftop relaxation deck, and golf simulator, operated by professional coaches.
At Seoul Pharmacists' Credit Union, there are unique spaces for everyone as part of their "Gold Class" area that includes a sauna, karaoke room and mini theater.
In the coming weeks through the Worldwide Foundation for Credit Union's Global Bridges international credit union learning journey program, NACUFOK will be visiting five Oregon credit unions to understand how they are connecting in with the Korean-American diaspora communities they serve and understand the U.S. advances in digitization, leadership development and DEI.
It will be an honor to help coordinate a trip back to Korea in November as our Oregon peers learn as we did, the incredible innovations and learnings that can be taken from NACUFOK and their South Korean credit union members to provide a world-class member experience, innovative leadership training and unified digital services.
As we begin to travel again, albeit safely, seek to discover credit unions in countries you are visiting to understand and appreciate our cooperative differences more intentionally as we did recently in South Korea.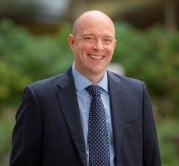 Mike Reuter is the Executive Director of the Worldwide Foundation for Credit Unions, the 501c3 charitable nonprofit that supports the World Council of Credit Unions in its mission of providing ...
Web: https://www.woccu.org
Details