Credit unions positioned to compete in war on talent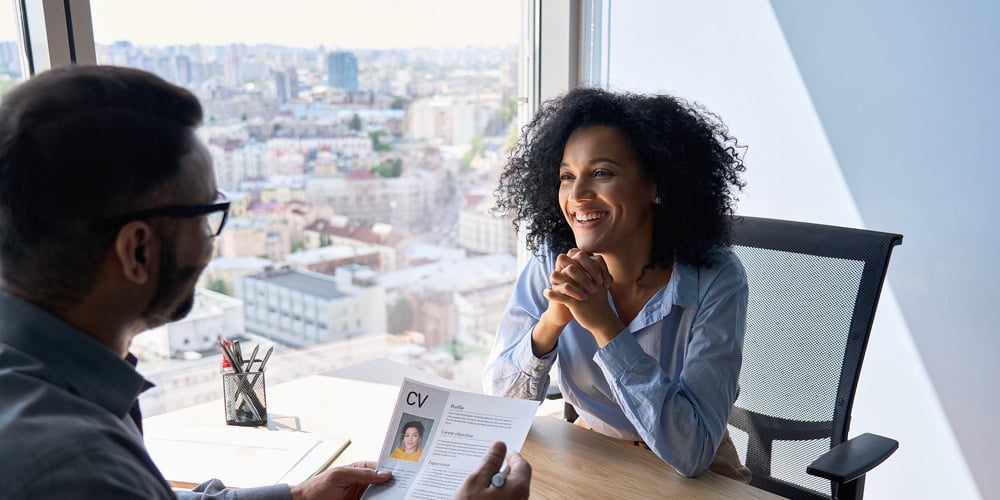 The war on talent is affecting every business of every size across all industries. Following two years of upheaval in the traditional way we work, and the fear of the unknown with a virus that continues to mutate, employees are being more selective and thoughtful about their careers. It's no longer enough to have good health benefits and flex Fridays. People are searching for more fulfillment and the opportunity to be innovative and work differently.
According to a 2021 Gallup research study, only 34% of American workers polled reported feeling actively engaged at work, which is one reason why so many people are considering leaving their current employer.
In an article she wrote for CUTimes, Amy Brodersen, Chair of the CUNA Small Credit Union Committee, shares that credit unions' not-for-profit, member-owned structure with a mission to improve financial well-being is attractive to today's job seekers.
"Talent recruiters are quick to point out that job seekers visualize what their life will be like after they take the job. Reinforcing our mission-driven purpose may appeal to job seekers who want to align their work with their values. Countless people across the country are leaving higher-paying jobs for work they deem more personally fulfilling. Employees at small credit unions wear many hats, giving employees the opportunity to build new skills and grow as professionals. Organizational structures also tend to be flatter, providing staff with the ability to interact with and learn from CEOs and other C-Suite leaders in the organization."
While credit unions are struggling to close the talent gap like any other industry, we believe credit unions are uniquely positioned to flourish in the current job market because of the industry's collaborative nature.
According to a workplace survey from Gensler, an architecture, planning and design company, "organizations that put an emphasis on collaboration, innovation, and culture have four times higher profits and double revenue on average."
As shared in an article published by CUInsight, "In this financial marketplace dominated by goliath banks, credit unions stand apart due to their collaborative nature and commitment to service."
The article states that CUSOs help credit unions compete with large financial institutions, offering several benefits including access to innovative technology, an expansion of services, and economies of scale.
According to recent research from Filene, credit unions are redeploying the credit union service organization (CUSO) model to create new avenues for growth through innovative collaboration.
We became a CUSO in 2021 and recently acquired another CUSO to expand our services to meet the needs of credit unions of all sizes. In our experience working with credit unions over 10+ years, we have found the sharing within the industry is critical to its ability to compete with big banks and fintechs.
Employees want to be heard. They want to have the opportunity to learn and grow. And, they want to be innovative and give back. Credit unions offer all of this and more. As the credit union industry embraces digital transformation, prospect talent will be attracted to the opportunity to pivot and adapt to respond to the changing demands of members.
In a recent survey from Grant Thornton, a consulting firm,  40% of those who recently switched jobs are looking to switch once again, and nearly 21% of America's total workforce changed jobs in the past 12 months.
The war on talent is here to stay. There is no magic formula for competing for talent, but we believe that credit unions have an advantage and can leverage their collaborative culture to attract employees looking to have a greater role in the community and the opportunity to be part of an industry that is becoming more agile and innovative.
Chris found his entrepreneurial spirit at a young age. He used that vision and drive to found Think|Stack.  Demonstrating the path, while relentlessly moving forward, Chris is passionate about ...
Web: www.thinkstack.co
Details