Cloud migration myths and facts: 8 things your credit union needs to know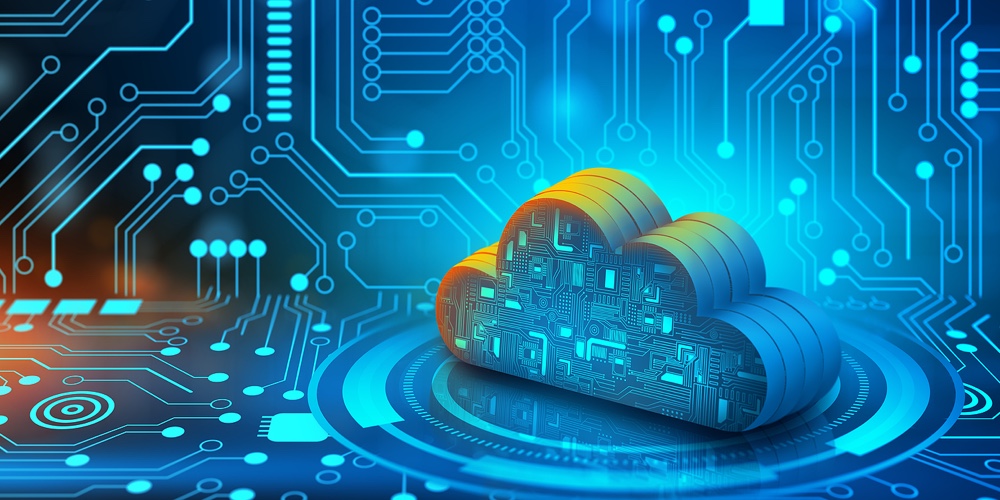 While the COVID-19 pandemic accelerated utilization of the cloud as executive teams and boards realized how it could help address employee and member needs, the transition to the cloud is rooted in myths that leaves many credit unions unsure if it's the right decision.
To be sure, the benefits of moving to the cloud are many, including cost savings, flexibility, scalability, and a shift in workload allowing for more innovation and improved operations, however, the transition from idea to cloud strategy to cloud implementation, however, can be filled with hurdles, tough decisions, and potential mistakes if leaders fail to approach it with the right mindset and information.
Here are the top five myths associated with the cloud:
"We're too small/big/we're not ready for the cloud"
Size has very little to do with the cloud. Transitioning to the cloud is a strategic decision for how a credit union will manage IT and the experiences of their members and employees. Small credit unions tend to adopt the cloud to become more resilient, nimble and improve its disaster recovery response, while larger credit unions are leveraging the cloud for these reasons and to implement innovative, creative and fun ideas.
Are you looking to become more nimble or are you growing and need to be able to scale quickly? Credit unions should think about its needs strategically and determine how the cloud will help achieve those goals.
"We can't operate our legacy applications with the cloud"
The credit union industry is supported by vendors that are slow to innovate and running legacy systems, but we are seeing a shift in the vendor landscape and an evolution of thought as vendors recognize the need to get where the world is headed. Credit unions are held back by constraints of outdated infrastructure making it more difficult to compete with fintechs and community banks that are innovating in the cloud.
Though there are legacy applications that need to be maintained for a period of time, there are very few that can't not be moved to modern cloud-based architecture. There is a greater risk of legacy hardware failing causing the credit union to have extended downtime in service. The cloud enables a credit union to extend its on-prem network to the cloud in secure a fashion while meeting vendor application requirements.
When it comes to the cloud, it has to be all or nothing.
Executive teams tend to assume that a transition to the cloud means migrating everything to the cloud, and that is not the case. Most cloud migrations are a slow process starting with disaster recovery, email exchanges or web servers.
In a few years, the industry will shift so that credit unions are managing a multi-cloud environment. As more vendors buy in, credit unions will need to be prepared to manage new infrastructure and operate in a hybrid world.
Typically, it can take 1-3 years to go from physical infrastructure to a full transition to the cloud, which we encourage. Baby steps can help credit unions change their philosophy and make sure the shift aligns with the credit union's strategy and budget. A slow transition ensures the organization improves its product management, vendor management, and data collection.
It's going to save (or cost) us all this money.
Providing a snapshot of how transitioning to the cloud will save or cost an organization money is complex. There are different variables such as licensing, the storage of and access to data, the existing physical infrastructure and hardware as well as the time IT teams spend on maintaining systems or the costs associated with the on prem hardware such as power and cooling.
In the first three years, a credit union will likely not realize a savings or increase in costs, but over a longer period of time there will be a decrease in capital costs because the credit union is no longer buying and maintaining physical infrastructure.
Costs can increase if a credit union scales up its capacity by adding functionality, but costs can also be cut as a organization responds to its changing needs and scales down – you no longer have to predict your needs five years in advance and can scale up or down as needed.
There is also a philosophical shift as credit unions realize the untapped potential of their IT teams when they are no longer consumed with putting out fires, and instead can be creative problem solvers, adding value to users, members and the organization.
Data storage on-premises is safer than the cloud.
It is human nature to believe that we are better able to secure those things we can touch, but cloud providers offer robust security features that when configured correctly make a credit union more secure and reduce vulnerabilities.
Providers like AWS and Microsoft Azure build cybersecurity tools that wouldn't be cost effective to put in place by an individual organization in an on-prem environment. With data centers across the country and the opportunity to manage security on all devices including an employee's smartphone, credit unions are able to protect member data and employees in any location.
A transition to the cloud can mark a turning point in the trajectory of an organization's growth. Here are the top three reasons a credit union wins with the cloud:
Provides Enhanced Data Security
Credit unions can leverage horsepower of the cloud to improve security – even the largest credit unions could never afford the suite of tools the cloud provides.
Empowers Your IT Staff to Be Proactive (and Happier)
The cloud reduces the time IT teams spend troubleshooting and putting out fires, and increases the time they can dedicate to creating innovative, modern experiences for members.
Reduces Costs of Replacing/Maintaining Outdated Equipment
The cloud pulls credit unions out of the inefficient cycle of maintaining hardware – parts, products, replacing hard drives, fans, power supply – and the significant costs of on-prem data center upgrades every 3-5 years. Instead, the cloud enhances your ability to predict future needs, budgets become smoother, and performance improves.
Credit unions have fundamental strengths other financial institutions don't have – most importantly, member relationships. With the cloud, credit unions are positioned to compete with fintechs and larger financial institutions by becoming more resilient, agile and innovative.
Co-author: Ryan McMillan
Chris found his entrepreneurial spirit at a young age. He used that vision and drive to found Think|Stack.  Demonstrating the path, while relentlessly moving forward, Chris is passionate about ...
Web: www.thinkstack.co
Details