CUInsight Weekly Minute with Jen McFadden – August 5, 2022
Our favorites from the week in sixty seconds.
Welcome to the CUInsight Minute, sixty seconds from our director of marketing, Jen McFadden with our favorite reads from the week.
Mentioned:
Big or small, does your data have it all?
by JESS STECKEL, MARQUIS
Access to ever-increasing amounts of data can cause anxiety, and sometimes action paralysis. Many marketing professionals ask, "Is there more data I could look at before making a decision?" While large amounts of data may allow for progress on some business questions because more data is available, a recent Forrester Report indicates that while 74% of companies want to be more data driven, only 26% are good at connecting data to actions, citing a lack of resources for expert data interpretation, organization, and management. (read more)
5 Gen Z myths and 5 things they actually want from FIs
by COURTNEY CARROLL, STRUM
As an iced-coffee-drinking, selfie-taking, house-plant-loving, certified Millennial, I have read countless op-eds and think pieces over the years on what Millennials want, who we are, and what industries we have supposedly killed (my apologies to paper napkins and Applebees). However, I rarely saw myself or my friends truly reflected in these articles, which felt more like hit pieces than actual insights. (read more)
The CUInsight Experience podcast: Joan Opp – Remove speed bumps (#140)
by RANDALL SMITH, CUINSIGHT.COM
My guest on today's show is Joan Opp, President & CEO of Stanford Federal Credit Union. Joan started her career as a CPA, and gradually started working in the credit union industry. After years in this space, Joan is leading her team through the rapid changes happening in technology and member expectations. (read more)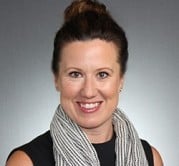 Jen McFadden is the Director of Marketing at CUInsight.com. She crafts CUInsight's marketing strategy and oversees brand identity, campaigns, and other marketing efforts. She began her credit union ...
Web: https://www.cuinsight.com
Details