Fair lending compliance isn't just a bank problem
The 5 most common fair lending mistakes by credit unions & how to prevent them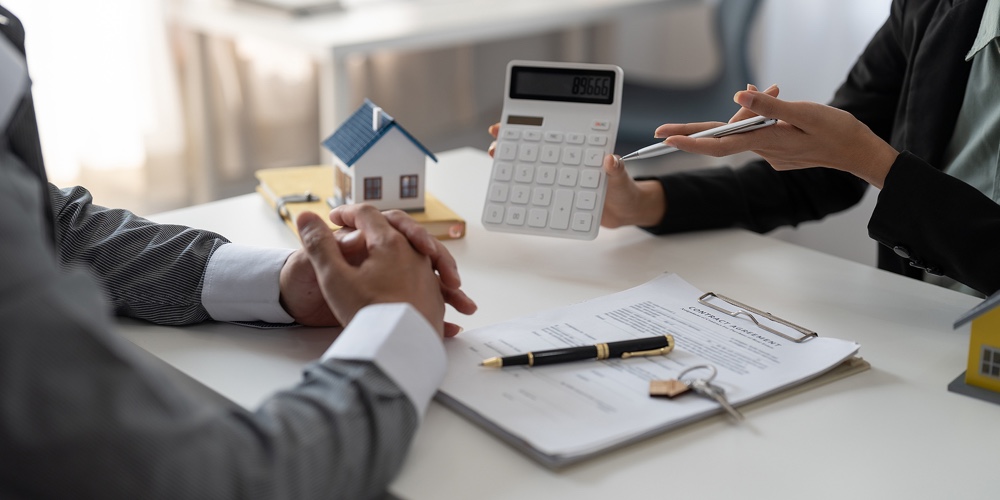 Known for their member-centric approach, credit unions have a long-standing reputation for transparency, fairness and their fierce commitment to doing what's right for their members. This reputation is rarely disputed, but it doesn't mean credit unions are immune to certain regulatory issues, including fair lending compliance.
A hot topic right now, regulators are taking a closer look at fair lending initiatives across all financial institution types. Credit unions shouldn't dismiss their efforts by assuming they're at a lesser risk compared to their bank competitors, simply because of their strong member focus. In fact, this is a dangerous misconception.
Just last year, the NCUA cited violations of Reg B for both discrimination and adverse action and referred two Equal Credit Opportunity Act (ECOA) matters to the Department of Justice.
Additionally, the NCUA found that nearly 15 percent of federal credit unions it examined last year had violated consumer compliance rules. Fair lending exams at 29 credit unions uncovered violations impacting 64,000 members and resulting in $185,000 in restitution and remediation. For most of these cases, the NCUA reported weaknesses in credit unions' compliance management systems.
Consequently, NCUA Chairman Todd Harper urged credit unions to strengthen compliance efforts. During last year's CUNA Governmental Affairs Conference, Harper noted that "some credit unions may not be paying attention to consumer financial protections as closely as warranted," and that "the NCUA must create a dedicated program to supervise for compliance with consumer financial protection and fair lending laws."
But where are credit unions missing the mark?
In reviewing past violations, the NCUA provided insight into the common mistakes credit unions are making.
Marital Status & Age Discrimination
In the last five years, the NCUA has referred seven fair lending cases to the Justice Department. Four were for discrimination based on marital status, and two were for discrimination based on age. As of last year, all pending cases were related to at least one of these issues.
Among the violations, there were three primary mistakes noted. One mistake was pricing loans based on the higher of the two applicants' credit scores when they are married or based on the primary applicant's credit score when they are not married.
Related to age, the NCUA noted two mistakes, including rejecting an application or terminating an account because the applicant is 60 years old, and disqualifying a loan applicant for automatic loan approval based on the applicant's age, if the applicant is of legal age to enter into a binding contract.
Reg E
Examiners found at least one credit union violated Regulation E, highlighting several mistakes. The credit union failed to provide all the applicable initial disclosures related to things like the member's liability for unauthorized electronic fund transfers; the type of transfers the member may make, including those by ACH and mobile phone; and limitations on the size or frequency of transfers.
Additionally, the credit union failed to promptly investigate and determine within 10 business days of receiving a notice of error whether an error occurred. If not completed within this timeframe, the members' accounts must be provisionally credited. Examiners found investigations that exceeded 90 days. The credit union then failed to report the results to the member within three days after completing an investigation.
Fair Credit Reporting Act and Reg V
At least one credit union was found in violation of the Fair Credit Reporting Act and Reg V. Specifically, the credit union failed to establish and implement adequate policies and procedures to ensure the accuracy and integrity of member information provided to a consumer reporting agency.
Another mistake made was that it failed to provide members the one-time notice stating the credit union provides negative information to a credit reporting agency.
Payday Alternative Loans (PAL) or small-dollar loans
In some cases, credit unions that made Payday Alternative Loans (PAL) or small-dollar loans were in violation of fair lending requirements by not adhering to the prescribed criteria and limits for PALs. One example was failing to address membership requirements and concentration limits in their lending policies.
Some credit unions were also found charging more than the allowed $20 fee limit on applications or did not set a limit on the aggregate dollar amount of PALs I or PALs II loans. Additionally, credit unions were found in violation of not capping the interest rate on non-PAL small-dollar loans. By law, rates cannot exceed 18 percent.
The Truth in Fair Lending Act and Reg Z
Another area cited for at least one credit union was inadequate data processing controls. Specifically, in months where multiple mortgage payments were made in the same payment amount, payment processing created an overdue balance and late fee on the member's account.
Another violation was failing to include written itemization of the amount financed or payments made by others on behalf of the member. In some cases, payments were misclassified as funds given to the member. In at least one case, finance charges omitted necessary information, and APRs were inaccurate and outside allowable tolerances.
More Fair Lending Exams Expected for Credit Unions
As credit unions evaluate their compliance efforts, fair lending should be top of mind. The NCUA has even cited fair lending as a key area for examiners in its 2022 Supervisory Priorities.
Harper then reiterated this in his speech, stating, "This year, during every federal credit union examination, examiners will review compliance with COVID-19 consumer-assistance programs, fair lending rules, servicemember protections, and fair credit reporting laws, among others. We will also conduct more fair lending exams and reviews."
Navigating Fair Lending Compliance
Credit unions are not seeking to discriminate against members, but mistakes do happen, leaving them at risk of compliance violations, severe fines and reputational damage. In fact, it is because of this strong commitment to members that they should make fair lending a bigger focus – and it starts with analytics.
To ensure compliance, credit unions must appropriately analyze their data to uncover fair lending disparities. They should focus not only on loan data but also complaints and fee waivers.
By having this visibility, credit unions can make adjustments as needed, protecting their institution from violations and ensuring that members receive the best – and fairest – service. Choosing not to analyze data increases fair lending risk, leaving open the possibility that examiners will find a problem you did not.