Need to replace a risk or compliance staffer? Here's 3 ways to flatten the learning curve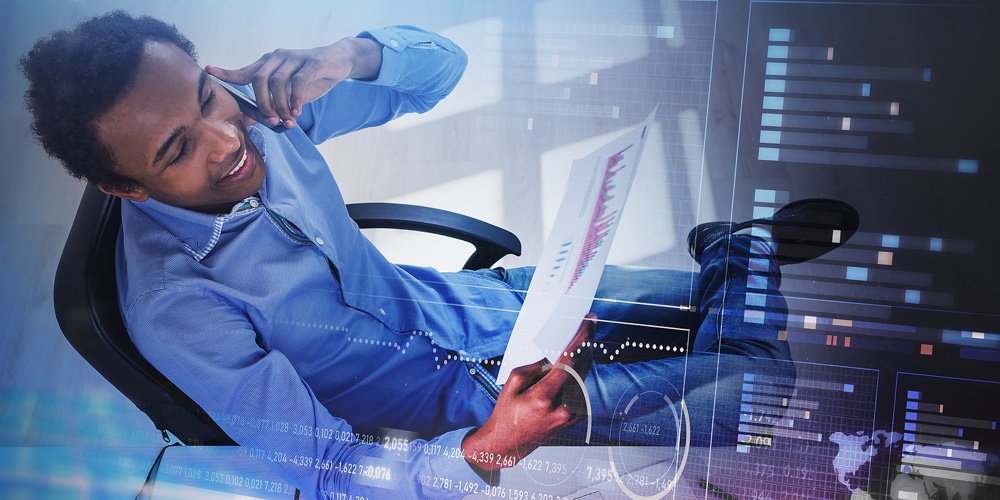 Risk or compliance talent is hard to find, especially for credit unions competing with deep-pocketed institutions. When you finally find a match, your credit union wants to do everything it can to make the role appealing—and then get the new hire up to speed.
Training is non-negotiable, but it's not the only way to help new risk and compliance officers learn the ropes.
Here are three different ways to give risk and compliance officers the boost they need to hit the ground running.
The coordinated handoff
In an ideal world, there's plenty of notice when a long-time employee serving in risk or compliance moves on. That leaves plenty of time for the current expert to pass on methodologies, best practices and hard-won institutional knowledge to their successor.
Unfortunately, that information isn't always centralized and easily found. It can be spread out across a series of computer drives, email inboxes and even filing cabinets.
Handing off knowledge is far more efficient if it's stored in a risk management or compliance solution.
For example, an automated compliance management system (CMS) ensures all policies and procedures are updated and stored in one centralized location. Even better, a good CMS cross-references policies and procedures by regulation, demonstrating the connection between specific policies or procedures and the applicable regulations (because there are often more than one) they implement. This is especially helpful when regulations are inevitably updated, making it easy to identify what documents need to be edited to reflect the changes.
The same holds true for risk assessments. Knowing which risk assessments were conducted when, the results of those assessments, and what they mean for the institution's overall risk profile is essential to being a good risk manager. Sure, you could stash all those reports in a binder, but that won't alert the risk manager when the next assessment is due or ensure all the assessments are conducted using the same assessment scale and framework. It won't let the new risk manager assess overall enterprise risk management (ERM) at a glance or assess risk in real-time.
A documented audit trail is also immensely helpful. A long-established risk or compliance officer may log activities in a spreadsheet and supplement that document with an encyclopedia of risk and compliance activities documented in their brain. They generally know who did what when—even if no one remembered to record it. That neural record won't be any help to a new staffer.
If your credit union anticipates the departure of a superstar risk or compliance officer (or even just a good one), make sure they have a centralized, organized location to document all their knowledge. From risk assessment ratings and controls to reporting and audit trails to complaints, findings management and board approval of policies, it's important for everything to be recorded to ensure a more seamless transition. It ensures that your new staffer will spend less time catching up on what's going on and more time actively monitoring and managing risk.
Inheriting a risk or compliance puzzle
Sometimes a credit union's risk management or compliance program isn't where it needs to be. The system was built over time or was managed by one-person functioning as an institutional encyclopedia. It can be hard to find all the pieces—or make sense of where they go.
Policies, procedures and other key documents may be on paper, in file folders or drawers, or on hard drives and share drives across the institution—if they exist in the first place. There are findings that need to be resolved. The new staffer might be tasked with hunting for these pieces to put them together or building out an entirely new program.
If your new risk or compliance officer will be tasked with developing a brand-new program, there are two options. They can put in the hours to research and build a program from the ground up, or your credit union can adopt a solution that provides a framework and the tools for implementing a program.
Building a program from scratch can be challenging. Once the risk or compliance officer devotes enough time to mapping out the credit union's needs, it can create a program that meets the credit union's exact specifications. Unfortunately, this can take an exceptionally long time, especially if the risk or compliance officer isn't already an expert in the field.
The other option is to adopt a risk or compliance management solution that offers a path forward. From controls and risk libraries to compliance alerts and libraries of standard rules, regulations and implementation plans, this type of solution gives staffers access to risk and compliance management experts to answer questions while providing a framework that gives new staffers a head start. This approach can cut implementation time in half or more.
Onboarding risk and compliance newbies
Good help is hard to find, and that's especially true for risk and compliance hiring. Sometimes the only choice is to find a smart, motivated employee and give them the opportunity to grow into the risk or compliance officer your credit union needs.
When promoting a staffer with no risk or compliance experience, the best way to shorten the learning curve is to give them tools to help them learn on the job.
This goes way beyond training, which is the bare minimum. The tools these risk and compliance newbies need should help guide them through the entire risk or compliance lifecycle.
Risk and compliance management software helps new staffers understand the requirements and building blocks of your credit union's program and what needs to be done next. It also empowers them to stay up to date with regulatory change—alerting them to changes that affect your credit union. Instead of reading hundreds or thousands of pages of regulation, employees can read an executive summary that tells them what the changes are (and offers suggestions on what needs to be done to comply).
Good risk and compliance solutions provide reports, showing what risk and compliance activities require attention and who is tasked with doing them while making it possible to identify, understand and prioritize big-picture issues that need immediate attention.
These solutions also come with extensive support and training, giving your staff access to a bench of risk and compliance experts who can answer the tough risk and compliance questions, enabling staff to quickly understand the big picture.
Whether your credit union is growing its risk or compliance programs or is simply looking to fill existing positions, automated enterprise risk management (ERM) and compliance management solutions may be the best way to maintain the reliability of your credit union's risk and compliance functions during the transition while helping new staffers quickly grow into the risk and compliance management pros your credit union needs.
It's a win-win scenario. The credit union has assurance that its risk or compliance program is on track and the new (or newly promoted) staffers know they are working in an environment where the organization invests in resources to set them up for success.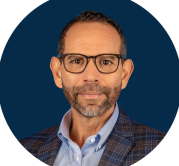 Rafael E. DeLeon is a vibrant spokesperson with a wealth of knowledge on issues of regulatory compliance and risk management for financial institutions. Prior to joining Ncontracts, he served as ...
Web: www.ncontracts.com
Details