Get to know Gen Z: The next generation of economic influencers
Gen Z is the newest "it" generation on the scene, and their economic power is growing rapidly. By 2030, Gen Z's income is expected to quintuple and will represent at least 27% of total global income.
But this soon-to-be economic giant is often misunderstood. It's time to get to know Gen Z, their spending habits, and what they're looking for in financial institutions.
Gen Z blends traditional and digital
Gen Z likes a mix of traditional and contemporary payment options. A TransUnion report dispels the pervasive myth that credit cards have fallen out of favor with Gen Z, when in fact over 50% have their own credit cards. On the other hand, Gen Z also welcomes non-traditional payment choices, with over 53% of the generation using person-to-person payment apps and 25% interested in using cryptocurrency. While traditional options like cash and debit cards remain the most used payment types across all generations, Gen Z uses digital payment methods more than other generations.
Gen Z's payment preferences
While Gen Z uses a blend of payment options, they use them for different purposes. Most report using person-to-person payments apps for transactions between friends. Many also use contactless payment technology like Apple Pay or Google Pay to make small store purchases. For larger purchases, Gen Z tends to use credit cards, with at least 25% using credit cards to make purchases over $500.
Gen Z wants seamlessness and security
When asked what they're looking for in a financial institution, 79% of Gen Z-ers report wanting a secure, seamless platform to manage all of their accounts in one place and pay from whichever account they choose. Gen Z also cares about digital security more than any other generation, with 83% wanting the ability to automatically lock accounts if they expect fraud.
Interested in learning more about Gen Z? Request a demo with Zogo to explore how your credit union can connect with the next generation of economic influencers.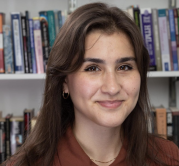 Sydney Mayer is a Content Writer at Zogo. Born and raised in Denver, CO, Sydney went on to graduate from Carnegie Mellon University with a master's degree in Professional ...
Web: https://zogofinance.com
Details