High-uptake digital account opening: How to get there now
Growth. Account acquisition. Mobile-first. Digital onboarding.
These are goals and trends driving change for financial institutions. Four out of five already offer digital account opening, or plan offer it within a year. The pressure is on to get there fast. But with high abandonment rates so far (35-80% according to MobileStrategyPartners) for digital opening, it's clear that attention to execution and detail are as critical as speed. What's the key to getting it right for your institution?
Bob Meara, Celent Senior Analyst, recently shared findings and advice from his newly-published report in a live webinar hosted by Bluepoint Solutions. Jeff Lewis, Regional Account Manager, matched Bob's advice to a demonstration of Bluepoint's OpenAnyware solution.
Below is a summary of the answers to three key questions asked by attendees. You can also access a recording of this event, plus other mobile and digital account opening resources, here.
1. Why is now the opportune time for a new approach to customer acquisition?
Bob Meara: There are at least four main reasons – and none are in our direct control.
Challenging operating environment. There's a challenging operating environment due to tepid loan demand, low interest rate spreads, and fee regulations. For most financial institutions, legacy branches are struggling to generate organic growth with an increasing number of consumers turning towards more convenient digital service offerings. Additionally, industry pre-provision net revenue has grown less than 1% per year, post-crisis.
Evolving consumer behavior, preferences and expectations. 80% of consumers are already banking in an omnichannel way. In fact, by 2019, more than 30% of consumers could prefer to bank primarily digitally. These expectations are increasing based on experiences in other categories and arenas.
Increased competition. Your peers are already making significant omnichannel investments in a bid to differentiate, spur growth, and/or address retail distribution economics. Additionally, there's increased competition in the market from "new-form" competitors that are leveraging digital strategies and data.
Increased regulation. Regulators are increasingly scrutinizing the customer experience with a focus on consistency and transparency across all interactions, regardless of channel.
2. With digital account opening technology still relatively new to the market, how can a financial institution make an accurate revenue projection when doing strategic planning for digital account acquisition?
Bob Meara: That's the right question: how can you know it's not just vendor hype? I have two data points for you to consider:
Retailers in other industries have upwards of 15-20% sales through digital channels—that's much higher than comparable data for financial institutions. The fact that banks and credit unions are lagging behind means there is a huge opportunity.
There is verifiable evidence that banks can move the needle in a dramatic way by investing in a good customer experience, training front line staff and integrating digital account technology across marketing channels. Bank of America's results are a case in point: their second quarter 2016 results show terrific growth in digital sales, (up 12% year-over-year and 18% of total sales) much higher than the industry average. 24% of digital sales from the mobile channel. Source: Bank of America 2Q16 Financial Results presentation, July 18, 2016.
3. What's at risk for financial institutions that don't take action now on mobile/digital/omni-account platforms?
Bob Meara: The growth trajectory for all things digital is very clear. Look: for many years, annual surveys of consumers told us that branch proximity and convenience were the top factors in decisions about where to do their banking. But mobile and digital capabilities have been gaining steadily and will soon overtake most other answers.We think it's the right time to move forward now, because the stakes are still relatively modest. It won't get easier for those who wait and then have to come from behind. And keep in mind that unless institutions understand the omni-channel customer journey, and know how many of their prospective accountholders they are turning away, they literally have no way to quantify the opportunity costs they are already beginning to pay.Watch this on-demand webinar now and kick into digital-forward high gear. Omni-channel is almost upon us.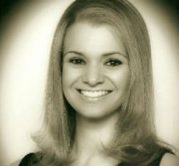 Jennifer Quimson is the Marketing Coordinator at Bluepoint Solutions and oversees the company's customer communications including newsletters, email campaigns, social media channels, and resource development. Quimson holds a master'...
Web: www.bluepointsolutions.com
Details