How CUs can diversify with home improvement loans
In the middle of the COVID-19 pandemic, everything in your members' lives revolves around their home. With so many people and entire families stuck at home, people are recognizing now more than ever the need for improvements around their homes. Credit unions can take advantage of the growing loan demand for these projects by offering home improvement loans. Paul Borghi, Director of Home Improvement Lending for LendKey, sat down with me to discuss the benefits of offering a home improvement loan program for credit unions and their members.
The high demand for contractors and supply chain shortages caused by the pandemic have many homeowners seeking financing for their home improvement projects at the time they secure a contractor. Your credit union can expand business development with multiple home improvement contractors offering your financing options. And given the limited housing supply, more people are buying what is available and immediately beginning home improvement projects. Borghi explained, "20-30% of LendKey Home Improvement Loan applications are for new home purchases." 
Most credit unions are comfortable with Home Equity Lines of Credit and second mortgages, however the time those take causes credit unions to miss opportunities with creditworthy, high-income homeowners who are looking for a quick solution. He added that home improvement borrowers are homeowners with an average income of more than $125,000 annually and a FICO score of 785. What's more, the program has experienced consistently strong performance with a default rate of only 0.6%, and Borghi said it's not been affected by the economic fallout of the pandemic. While COVID forbearance was offered in early 2020, it was hardly used and now back to full repayment. 
While it's a sound lending choice, home improvement loans also offer credit unions the opportunity to further diversify their loan portfolios and deploy capital in a strong performing asset. Plus, "participation requires minimal time and resources from the credit union's perspective," according to Borghi. Contractors manage the borrower interaction, and credit unions can be more hands-off with home improvement lending.
Borghi explained the benefits of the home improvement loan outweigh the risk for credit unions. Overall, home improvement loan programs benefit both credit unions implementing the program and the members who take advantage of the program. Credit unions gain a new interest income stream with little effort and members get the loans they need to spruce up their homes when they need them at the point-of-sale.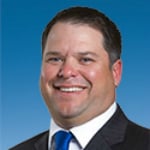 Randy Salser was appointed President of NAFCU Services Corporation in October of 2013. He comes to the credit union industry with over 15 years of executive-level experience in the areas ...
Web: www.nafcu.org/nafcuservices
Details