How international credit unions are learning from one another through Global Bridges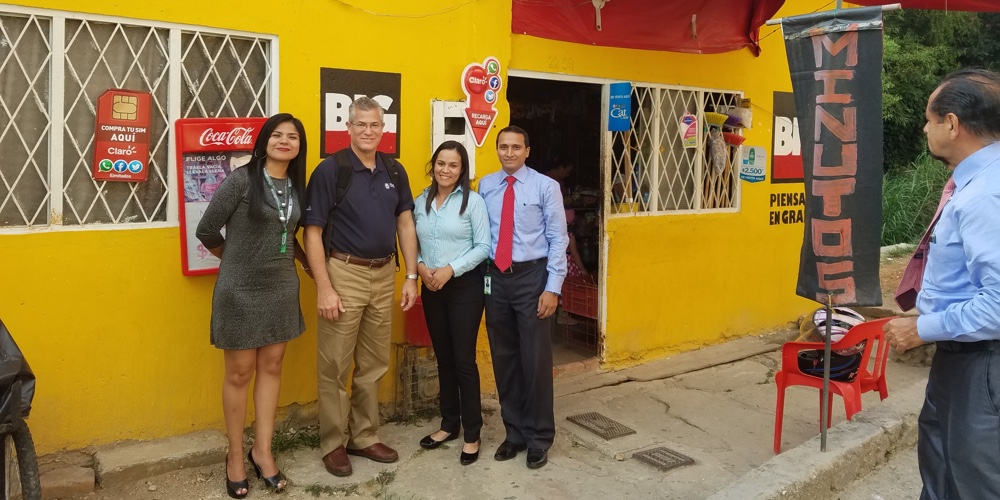 The power of learning comes from opening your mind and heart to other cultures and people. The Global Bridges initiative by the Worldwide Foundation for Credit Unions is a powerful tool to unlock that learning.
Engaging with credit union systems around the world has provided me with the opportunity to witness firsthand new ways in serving members and communities, utilizing technological advancements, and experiencing the passion of early credit union founders. 
From my earliest field engagement in Ecuador to my current Global Bridges experience with South Korea, the worldwide credit union movement has provided lifelong learning and networking opportunities. These global experiences, when applied to my local community, have been a catalyst for collaboration and ultimately providing an empathetic approach to serving members and communities.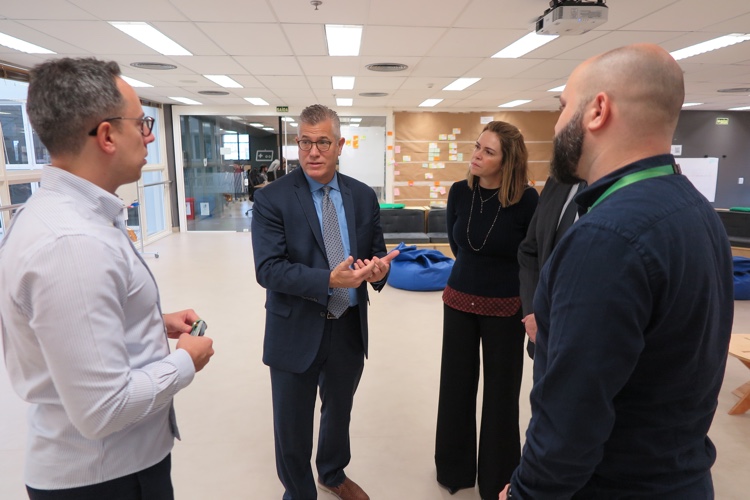 Credit unions in South Korea operate under a unique umbrella of an association and regulator, and have gained significant efficiencies in core banking technology, movement of real-time payments, marketing or brand development, and training.  
Through a partnership among four credit unions in Oregon, we are diving deep into these subjects, learning from this model and developing a collaborative action plan that will propel our credit unions forward. This partnership has given us an appetite to learn more and develop empathic ties to another culture as we not only learn about their successes but also their challenges.
In hosting exchanges, we have been able to share with participants the approach Unitus Community Union has taken in providing services back to the community through a comprehensive staff volunteer program. Best practices to state and national legislative advocacy are shared that provide a model framework for credit unions to thrive and work with regulators. These concepts have now been taken back to other countries and credit union systems that can in turn assist their models. 
The challenges that societies face around the world are very similar; however, the solution is often very different. In Ecuador, for example, credit unions have built a powerful network of member committees that work in individual communities granting credit and monitoring loan performance. In action, these committees can reach underserved individuals, assist in creating sustainable business operations and uplift their community. In turn, many members of the credit union participate in its governance through annual meetings, public forums, and education programs.  
In a unique challenge today, credit unions in Ecuador and Peru are working with Venezuelan refugees by providing financial education, integration into the financial system, and access to credit and deposit products. This assistance is a tremendous help to those individuals that allows them to find financial independence and sustainability. The experience and empathic approach gained through this initiative can be used as a model for similar displaced individuals in the United States.
While our challenges in each of our communities may be slightly different, the process, determination, and empathy that our peers have in other countries allow for a unique perspective and innovative approach to collaborative solutions. Collaborative approaches by credit unions in Colombia have assisted in fortifying the fishing industry and tackled environmental issues such as reforestation. Credit unions in Guatemala have worked together to invest in a university that provides affordable higher education for its members. Uniquely, these credit union systems have the foresight that they alone cannot tackle these issues, but can make a real difference through collaboration.
Learning is only powerful if it is applied. The Worldwide Foundation Global Bridges initiative is a first step in that learning process. It opens a world to innovative and empathetic solutions in tackling some of the world's greatest challenges and empowers individuals, communities, and generations with financial well-being.
I encourage you to explore a Global Bridges journey that delivers a learning journey to your credit union. Discover what Global Bridges has to offer by reaching out to the Worldwide Foundation for Credit Unions at foundation@woccu.org.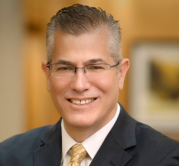 Steve joined Unitus Community Credit Union as President/CEO in September 2016. Steve is responsible for guiding strategic leadership for the credit union by partnering with the Board of Directors, ...
Web: https://www.doglobalgood.org
Details