How U.S. consumers are shifting their credit card and debit card usage when shopping online
The past year has brought changes and adjustments to almost every aspect of daily life. The way we socialize, exercise, entertain ourselves, and conduct the most basic daily activities have all changed. As consumers attempted to socially distance and stay home, one area that was particularly affected was shopping. Many consumers tried online shopping for the first time while others increased the frequency with which they purchased items online. To find out more about the online shopping trends and consumers' preferred payment methods when shopping online, Elan and PYMNTS surveyed over 2,400 U.S. consumers. The findings are summarized in the report, Online Shopping and the Debit-Credit Divide. 
While many purchase categories such as restaurants and groceries have all experienced a digital surge, the survey found that the share of U.S. consumers who have shifted to online shopping channels has increased 4x since the start of the pandemic and shows no sign of slowing. While this shift initially began as a necessity with many businesses closing down due to lockdown, the trend may outlast the pandemic as 79% of consumers plan to continue digital shopping practices they adopted during the pandemic. Consumers have overcome the first-time hesitation of shopping online and have discovered the convenience this option offers. 
When it comes time to pay, consumers are more likely to reach for their credit card than their debit card. The research indicated that 41% of consumers prefer credit cards when paying online, making it the most used payment method. 28% reported increasing their online usage of credit cards since March 2020. When looking at other payment methods, debit cards as well as digital wallets have seen net increases in use since the pandemic began, yet at least 10% of the users of each of these payment methods report using them less.
Security may be a motivating factor for those using credit cards to pay. The survey revealed that protection against theft of funds is a motivating factor for 35% of credit card users, which is twice the share of debit card users with this view. Consumers appear to have more confidence in the overall data security of credit cards as 27% of credit card users cite data security as a motivating factor, while only 4% of debit card users say the same. This suggests that, while both debit and credit card issuers could do better in assuring consumers of the security of their offerings, such concerns are elevated among debit card users. In fact, 24% of consumers who have reduced their use of debit cards online cite the risk of having funds stolen as a reason why they have done so. 
Cybercriminals, ever the opportunists, are taking advantage of the new digital shift environment to profit. According to NUData Security, in the first half of 2020, 96% of cyberattacks aimed at financial institutions were sophisticated in nature, a higher percentage than all other industries. Research in Elan's paper, "Protecting Cardmembers Against Cybersecurity and Fraud Threats in the New Normal" discusses how credit unions can mitigate cybersecurity and fraud threats.  
The research in the Online Shopping and the Debit-Credit Divide report illustrates that in order to maintain top-of-wallet status in these uncertain times, issuers must provide the convenience of digital channels coupled with the robust security benefits cardmembers want. Credit cards have remained central to the payments mix amidst a shifting landscape, and issuers must ensure they continue to meet ever-evolving consumer expectations. 
Read the full report here.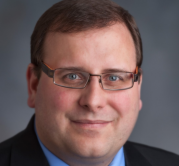 Matt has spent the last 20 years fostering relationships with credit unions for Elan Financial Services. Matt has served in leadership roles within finance, business development and sales. He enjoys ...
Web: www.cupartnership.com
Details