Lasso, JEDI, and empathy – connecting the dots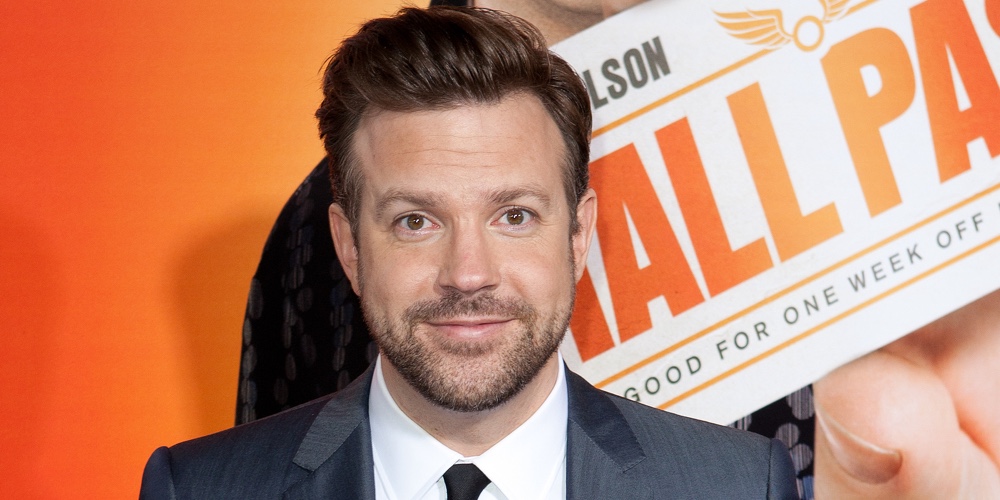 As so many of us did when the pandemic kept us in lockdown for months, my husband and I binged way too much TV. One of my family's favorite shows, and I mean the top of the top for us, was Ted Lasso. (We watched the series multiple times!) If you haven't seen it, it's on Apple TV and I highly recommend you check it out. And, no, they are not paying me to be a spokesperson. 
Besides being brilliantly acted and incredibly well written, the show elicits all the feels – it is literally heartwarming, with laugh out loud moments and the occasional good old-fashioned cry. One scene in particular struck a deep chord with me. In this scene, we are introduced to a Walt Whitman quote, "Be curious, not judgmental." "Whoa," I remember thinking, "The importance of those four simple words!" Do you see the importance too? As individuals, organizations, a country, and an industry we grapple with having a better understanding of, and developing more, JEDI (Justice, Equity, Diversity, and Inclusion) and this quote embodies the heart of what we need to do.
Let me explain.
In the fall of last year, I presented to our board on the topic of equity, diversity, and inclusion (EDI), and we discussed what more we could do as a credit union to support and enhance each component. During that meeting, we memorialized our EDI commitment statement: At Ent, we commit to fostering an environment of belonging, embracing and celebrating individual uniqueness, and providing opportunities for all to thrive. We also agreed that, while we embark on this journey, we must focus on cultivating empathy and vulnerability in all of our leaders.
More about empathy and vulnerability?! Why, yes, I say.
You see, that board presentation included a slide linking bias, stereotyping, and judging others as a root cause to a lack of potential progress. The solution, we discussed, would be to help others judge less and open their ears and hearts more, to do more pausing and understanding, to – wait for it – be curious.  Isn't using curiosity to step into another's experiences empathy at its very core? Will it not take vulnerability to shed personal preconceived and deeply held biases?
None of us lead, or even exist, without bringing to the table our experiences. Many of us are not even aware that we experience privilege because that is just what we have known – and yet, this is what we bring with us every day. Conversely, if experiences include being stereotyped or subjected to racism, we can never understand how that shapes our fellow humans unless we seek to understand. On this, I again implore to you be curious. Over the past 10 years, I have consumed TED Talks, podcasts, books, documentaries, and articles that have further opened what I already thought were pretty open eyes. (For your consideration: Isabel Wilkerson, Maya Angelou, Adam Grant, Edgar Villanueva, Austin Changing Brown, Clint Smith, Paula Stone Williams, Luvvie Ajayi, Brene Brown – just to name a few.)
So how do you begin? In the hopes these steps can help you and your organization, here are some early phase actions we are taking at Ent on our EDI journey:
As mentioned above, define your organization's commitment statement, ensuring leadership is engaged in the process.
With your commitment statement as your north star, determine how you will measure success. For example, we divided our statement into four separate and measurable components that we are baselining through focus group feedback and surveys.

fostering an environment of belonging
embracing individual uniqueness
celebrating individual uniqueness
providing opportunities for all to thrive

Hold focus groups to listen and learn. We asked the same questions of each group using real-time anonymous surveys (our tool was menti.com) and had open, corresponding dialogue. Each of the groups was representative of various demographics so we could define themes and understand issues.
If you don't have employee resource groups, create them! We call ours Employee Engagement Groups, signaling that the goal is about engagement, a component of which fosters belonging. We created a toolkit to allow these groups to start organically, making the groups employee driven, employee led, employee governed.
Create safe spaces for team members to host book groups and/or listen to and meet about podcasts. For us, these started organically and are now not only sanctioned but also encouraged as part of individual development plans.
Partner with internal audit to help baseline current state and bring gaps to the forefront. In this way, the work becomes more than just about the HR department.
Update your operating model to drive and clarify accountability for EDI strategies and efforts. 
We use the term journey for our work in this arena very intentionally. Change will come with baby steps over the course of years, not months. And change will require us to push the proverbial boulder uphill patiently and steadfastly. 
Withholding judgment in favor of curiosity is easy to say and hard to do. As Ted Lasso says, "Takin' on a challenge is a lot like riding a horse. If you're comfortable while you're doin' it, you're probably doin' it wrong." But, if we take it on together, just imagine what we can achieve – love over hate, unity over division, hope over fear.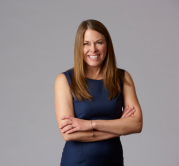 Mollie Bell joined Ent Credit Union in December 2018 as Chief Development Officer. Mollie has worked on behalf of credit unions since 2007, having worked for CUNA Mutual Group, Filene ...
Web: https://www.ent.com
Details