Be a leader in member financial health – Attend the CU FINHEALTH18 Conference
Improving the financial health of our credit union members – the reason that credit unions were created and why they still exist today. As the mantra of "people over profit" goes, credit unions are dedicated to finding ways to better serve their members.  
In order to serve our members effectively and responsibly, we must not only understand their financial goals, but their overall financial well-being.  With over half of the U.S. population struggling financially, now more than ever is the time to focus on your member's financial health. 
One of the leading organizations for the work on financial health is the Center for Financial Services Innovation (CFSI). Recently, they released a research paper on "Making the Business Case for Financial Health" in which they discuss what it means to be in the financial health business, why it matters for your organization, and making the business case to understand the return on your investment.
CFSI is among many of the leading experts that will be on the panel for the Credit Union FINHEALTH18 Conference and will lead the discussion on national efforts around financial health. Other organizations that will be represented at the conference include EverFi, BECU, University FCU, SEFCU's Institute for Financial Well-Being, RMJ Foundation, Yodlee and more.
No matter where your credit union is on its financial health journey, Credit Union FINHEALTH18 provides a great opportunity to immerse yourself with leading professionals in the industry whose goal is to help you engage with your members and communities to improve the financial health of your most important asset – your members.
Make the investment in your members' financial well-being by joining co-hosts the California/Nevada Credit Union Leagues, the National Credit Union Foundation, and BALANCE for Credit Union FINHEALTH18. The event is taking place April 11 – 13, 2018 in Las Vegas, Nevada.
This conference is not only an opportunity to learn about the importance of member financial health, but ways to measure it, national efforts to link financial health to physical health, best practices for credit unions to operationalize financial health, and how this all links to advocacy.
Click here for more information about CU FINHEALTH18 and to register for the event. You can also view the full agenda here.
We hope you will join us in this vitally important discussion around member financial well-being so we can continue to move the needle on financial health.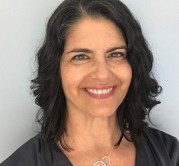 Gigi Hyland serves as the Executive Director for the National Credit Union Foundation (NCUF), the philanthropic and social responsibility leader of America's credit union movement. Prior to her work with ...
Web: www.ncuf.coop
Details