Members forever: Keep the home fires burning
Think back to the first Valentine's Day you spent with your significant other and all the preparation and planning that went into that day. The making of the dinner reservations, the planning of the outfit, the shopping for the perfect romantic gift and the many little gestures you made to ensure that your sweetheart felt loved, desired and appreciated.
Now, fast forward to this upcoming Valentine's Day. If you've been with your loved one for a number of years, chances are you are approaching February 14, 2020 a little differently. Do your plans now include you and your sweetheart racing home from work to jump into your yoga pants, order Uber Eats and binge watch Netflix? It's ok, your plans probably mimic those of your peers and I bet there is still wine and chocolate involved!
As relationships gain in familiarity and comfort, it's easy for gestures of appreciation and love to dwindle. Life gets more complicated, you get comfortable and there are more demands on your time. Not only does this happen with your personal relationships, but it occurs with your long-time members as well.
So as you pick up the phone to order the roses for your sweetheart or compile that romantic playlist to listen to as you wait for DoorDash, take a little time to think about how to keep the home fires burning with your members. Here are a few don'ts to avoid and some dos for keeping your member relationships engaging and satisfying for years to come:
DON'T: Take your members for granted
Just because they love you and have been a member for years doesn't mean that they don't need attention, appreciation and a sincere conversation about how you can best meet their needs. Relationships fall apart because partners don't feel heard, needed and appreciated. The only way to ensure that members don't feel taken for granted is to ask them how you can help.
DO: Check in and ask for feedback
If you'd like your members to have a more extensive relationship with you, reach out and ask what you are doing well, what you need to improve, and specifically how you can help them. Ask members how their experience was when they called you on the phone or interacted in a branch to get immediate feedback. Send an email to members who took out a loan or opened a certificate with you and ask about the process. If it wasn't good, follow up and find out how to make it better.
Members, just like anyone in a relationship, like to be asked about their thoughts, feelings and opinions. When you are doing the asking, remember to thank them for their membership and remind them how much you value them. Asking without a sincere thank you and definitive follow up makes responding just another chore for your members. Be sure to tell your members how much they matter.
DON'T: Assume absence makes the heart grow fonder
My parents have faithfully been credit union members since before I was born and have been members of the credit union in the state they grew up in even though they have lived in another state for the last thirty years. During a recent visit, my parents revealed that they had closed their account at the credit union which they had been members of for over forty years. I was stunned and asked if it was because it was no longer convenient. Their answer, was "No, it had all the technology we needed. We just felt like they didn't know us and we didn't know them anymore." Even though my parents still read the local paper online every week to stay connected to the community, their relationship with their credit union came to an end because the connection had not been maintained. 
DO: Remember what made you fall in love in the first place
All that was needed to save the relationship for my parents and their credit union was some personal conversations. My parents are retired now, but that doesn't mean they can't profitably contribute as members of a credit union. Their needs have changed but they are still buying cars, using credit cards and paying bills from a checking account with direct deposit.  Now, another financial institution is enjoying a relationship with them. Unfortunately, it's not the credit union that served them for over four decades.
Relationships last because people stay in touch, they reach out, and they send an email, a card or a note. When you conceptualize how to keep the connection strong with your members across the years and across the miles, think of what charms you used to convince them to like you in the first place.
Re-onboard your members just like you on-boarded them. Reach out to say "hi," and invite them to take part in an upcoming event. Or send an email that reinforces the relationship and keeps them involved in the spirit, the values and the personal connection they feel for your credit union.
SUMMARY
Forming and fostering a long-term and fulfilling relationship takes effort. Just as you would in a personal relationship, make time to connect and have a conservation. Check in and ask for feedback as well as keep members connected to your credit union and its values. This is how to achieve once a member, always a member, and keep your members satisfied and engaged.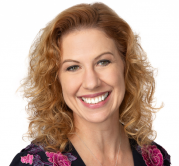 Bryn C. Conway, offers more than 15 years of experience as a former credit union executive with extensive background in strategic planning, brand development, member experience, retail delivery and public ...
Web: https://www.bccstrategies.com
Details