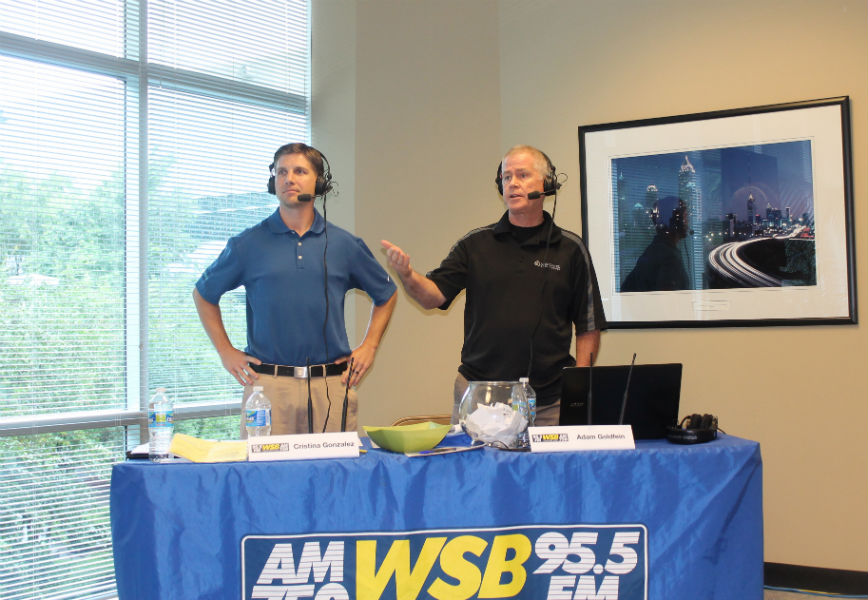 Associated Credit Union presents 4th Annual Car Buying & Mortgage Clinic with Adam Goldfein
ATLANTA (May 21, 2014) — Associated Credit Union teamed up with WSB Radio's Adam Goldfein for their 4th Annual Car Buying & Mortgage Clinic recorded live during the Adam Goldfein Show.
Associated Credit Union's lending experts, Bill Baum and Chad Evans were guests on the show to help Goldfein answer lending questions from the live audience.
"There is so much to consider when looking for a loan, especially a mortgage. We wanted to give the audience useful tips and clarity on topics that are commonly misunderstood. For instance, once you have twenty percent equity in your home, you no longer have to pay Private Mortgage Insurance. A lot of people think you have to pay PMI for the life of the loan," said Chad Evans, AVP of Associated CU's Contact Center.
During the show, Goldfein, Baum and Evans answered questions from the audience, debunked common myths, and gave away prizes including a chance to win Goldfein's help for their upcoming auto purchase. Goldfein will guide the winner throughout the entire car buying process to get them the best deal.
Sonya Hawkins, grand prize winner of the Adam Goldfein Car Buying Experience, said "The clinic was a great event and very informative both for car buying and mortgages.  Associated CU has many options to make the whole process easier and I appreciate that. As for winning the grand prize, I am very, very excited to be given the opportunity to work with Adam on my next car purchase! "
Associated CU is a full service financial institution headquartered in Norcross. Associated CU has 29 branches in the Metro Atlanta and Augusta serving over 158,000 members. Anyone can join!
Highlights from the Clinic:
1.      Always get pre-approved for an auto or mortgage loan before you start looking for a car or home.
2.      When you take the 0% financing from a dealer on new vehicles you lose the manufacturer's rebate. You save more money taking the rebate than the reduced interest rate.
3.      Credit Unions are exempt from intangible taxes. Banks and mortgage companies are not exempt so they pass this onto their borrowers. The intangible tax runs $3.00 for every $1,000 borrowed.
---