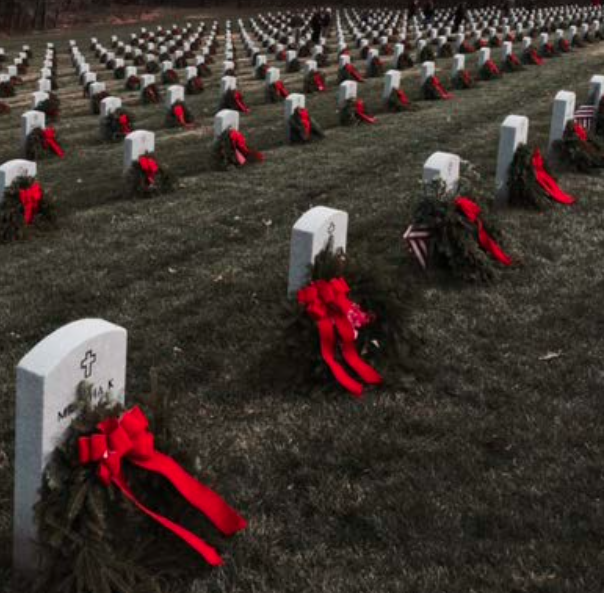 Belvoir Federal employees lay wreaths for soldiers
WOODBRIDGE, VA (December 22, 2014) — Belvoir Federal Credit Union employees organized a day of dedication by laying wreaths on fallen soldiers graves at the Quantico National Cemetery. Employees and their family members joined together for the three year annual tradition and laid over 50 wreaths. There were hundreds of patrons who attended the ceremony at the cemetery and collectively the masses laid 1500 wreaths.
"We were very proud to represent Belvoir Federal at this wonderful event. The ceremony was touching and the displayed respect from the crowd was moving. There were many silent tears for those fallen and prayers going out for those currently serving our country," stated Tisha Wallace, Chief Operations Officer at Belvoir Federal Credit Union.
Our employees and their families were proud to attend the event and felt honored to represent the support provided by Belvoir Federal for those men and women who fight to keep our liberties and freedom safe.
About Belvoir Federal Credit Union
Belvoir Federal is a member-owned, full-service financial institution that provides the foundation for the financial success of our Members. Belvoir Federal, a not-for-profit organization, has served the Fort Belvoir and U.S. Armed Forces community since 1946 and named 2014 Best Places to Work in Virginia. For more information about Belvoir Federal, please visit www.BelvoirCreditUnion.org. 
---