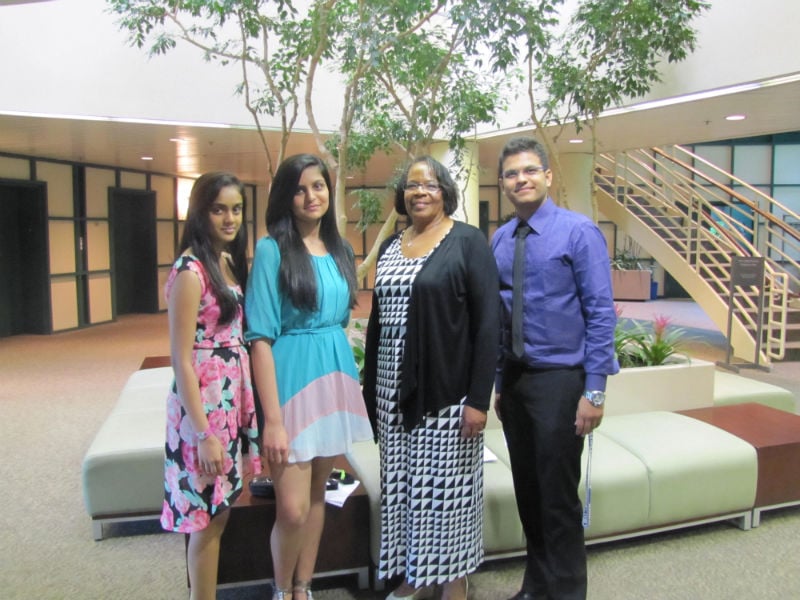 Bensalem High School students job shadow at local credit union
TREVOSE, PA (June 3, 2014) — Three Bensalem High School students spent the day job shadowing the accounting staff at TruMark Financial® Credit Union on May 28. Students observed staff accountants prepare checks for bill payment, review financial statements, and analyze budget forecasts. The accounting staff shared their educational background, work experience, and job responsibilities with the students.
Job shadowing provides a richer experience than reading a job description or interviewing an employee about his or her work. Students see individuals actually perform the job. It's an ideal way for students to determine if a career is right for them. The job shadowing day is a component of TruMark Financial's ongoing financial literacy program, seeking to teach students basic money management skills.
TruMark Financial is one of the strongest, most progressive credit unions in the nation, offering a full range of banking, investing, and insurance services to more than 97,000 members in Southeastern Pa.
Founded in 1939, TruMark Financial is headquartered in Trevose, Pa., and has approximately $1.5 billion in assets through its 16 branches, Call Center, and a suite of innovative online services. To learn more about TruMark Financial, visit www.trumarkonline.org or call
1-877-TRUMARK. Connect with TruMark Financial at www.facebook.com/trumarkonline and twitter.com/trumarkonline.
On May 28, Rushi Kothia, a Bensalem High School student, observed staff accountants at TruMark Financial® Credit Union review financial statements, analyze budget forecasts, and reconcile the credit union's various accounts.
(Pictured on the right) Mark Murphy, senior accountant at TruMark Financial, discusses the importance of reconciling different accounts at the credit union with Rushi Kothia.
Editor's Note: Caption for Photo 02
Sheila Larry, assistant vice president/assistant controller at TruMark Financial, welcomes Bensalem High School students to a day of job shadowing in the credit union's accounting department. The job shadowing day is an extension of the credit union's financial literacy program.
---