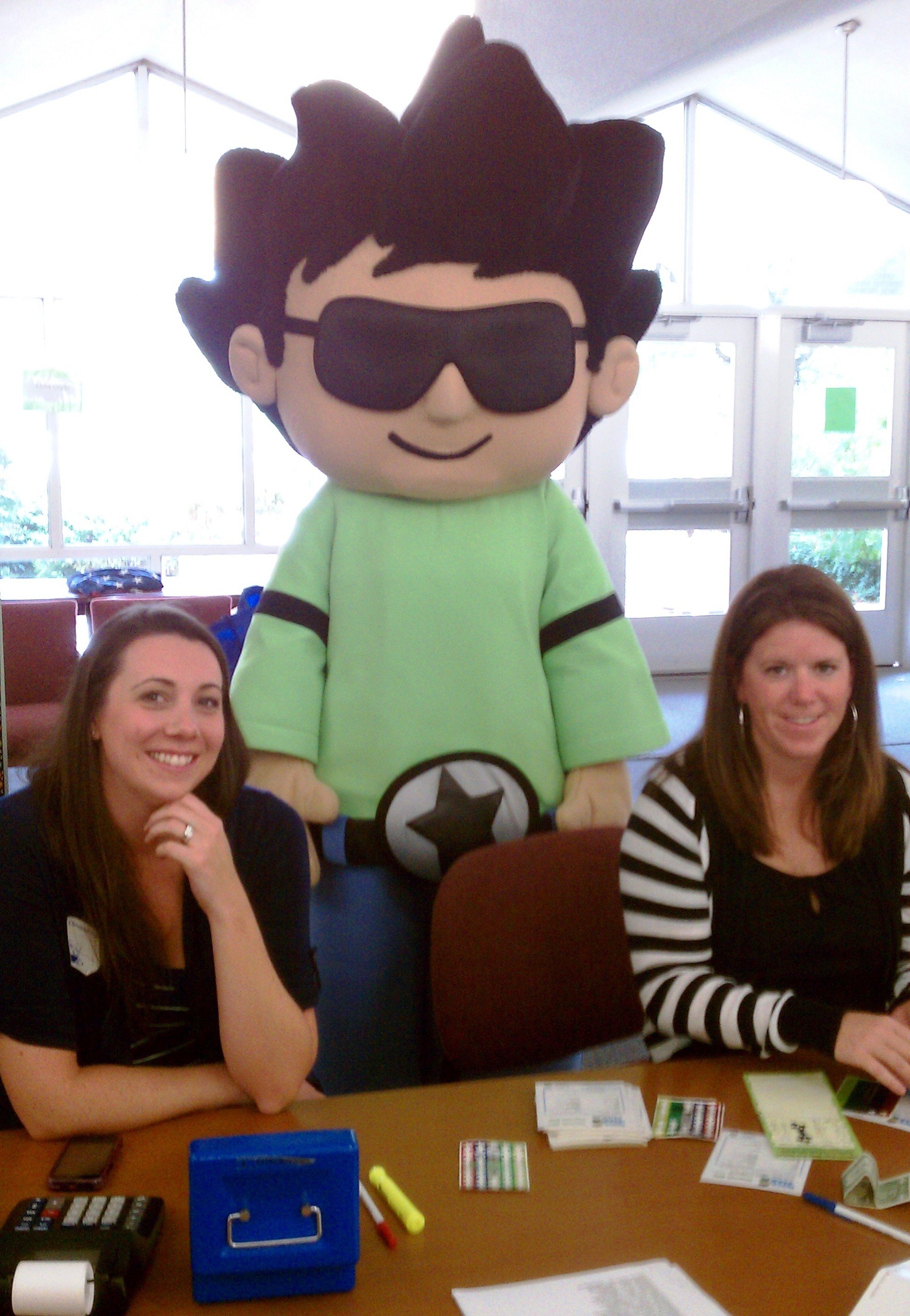 Co-op Services Credits Parent Volunteers for Growth of Student Credit Unions
Livonia, MI (November 23, 2012) –  "It is thanks to our parent volunteers who support financial education for their children that we've been able to expand our student credit union program from four schools to nine during the past few years," said Jeremy Cybulski, youth and community development coordinator for Co-op Services Credit Union. 
Cleveland and Hayes elementary schools in Livonia are two of the credit union's parent-run branches.  Cleveland's student credit union recently began its fourth year of operation.  Both schools average 35 to 45 student savings deposits each week. 
According to Cybulski, if it weren't for parent volunteers Stacey Dogonski and Angelle Allen, Co-op Services would have been unable to launch the program at Cleveland.  Their children have since moved on to upper elementary and middle schools, but they helped to recruit other parents to keep the program going.  Cleveland parent Rebecca Hallisy is the school's new parent organizer who puts together the work schedule each week and recruits parent volunteers. 
Parent Karla Brothers, who is also a teacher, was responsible for starting the parent-run partnership at Hayes Elementary.  She spoke to the school's PTA and helped recruit a core group of parents, organized by Virginia Peyton.  Similar to Cleveland, many of the children of parent volunteers have moved on to higher grade levels—requiring a new batch of volunteers.  Kelli Treglowne is the new parent organizer at Hayes.

"We are still seeking volunteers for this program which gives our kids a great start to learning how to save and prepare for their future.  The uncle of one of our 4th grade students recently signed up to help," said Treglowne.  "Once parents realize the benefits their children receive, it's hard to say no."
In addition to learning important financial concepts at an early age, students at each of Co-op Services' nine participating schools receive financial literacy materials and presentations throughout the year.
"I am overwhelmed by the amount of time that parents, teachers, secretaries and principals have dedicated to our student credit unions," added Cybulski.  "Without their support, we could not do this program."
Headquartered in Livonia, Co-op Services Credit Union has more than 50,000 members and maintains eight full-service branch offices in the Detroit metro area.  Members also have access to more than 3,000 shared branches and 28,000 ATMs nationwide.  For more information about Co-op Services, visit the credit union web site at www.cscu.org or call 800.321.8570.
---