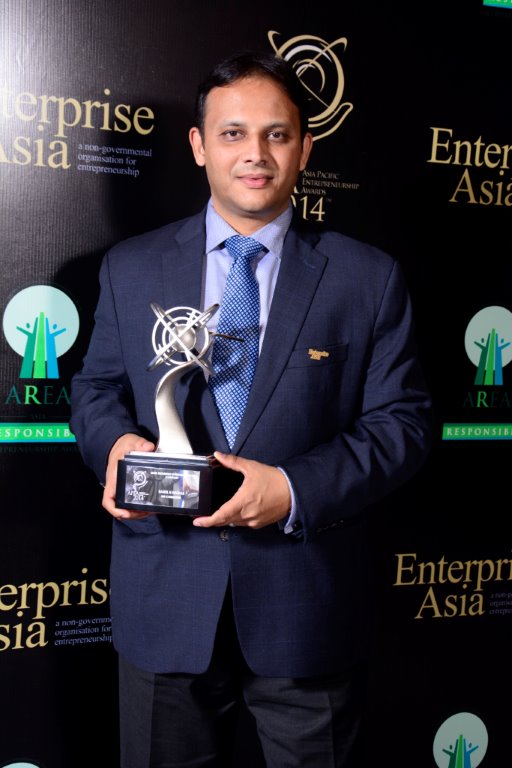 Credit Union Data Analyst Rahul Nawab honored with International Entrepreneurship Award
SANTA ROSA, CA (March 13, 2014) — Enterprise Asia announced its selection of Rahul Nawab, co-founder of IQR Consulting, as the winner of the Asia Pacific Entrepreneurship Awards' (APEA) 2013 Most Promising Entrepreneurship. This prestigious award is given to entrepreneurs who have displayed outstanding accomplishments and have the vision to drive their companies as leading businesses of the future.
Recipients were honored at APEA's annual award ceremony at the JW Marriott in New Delhi, India. All award nominees are subject to an extensive selection process that includes an initial screening and a qualitative assessment by an elite panel of judges.
"I am honored to receive this prestigious award," said Nawab, who helps credit unions leverage data assets to increase profitability. "The honor not only acknowledges individual efforts to build a sustainable business model; it validates the hard work of the entire IQR Consulting team."
Organized by Enterprise Asia and supported by local governments and businesses, the objective of the awards is to bring together leading entrepreneurs across the Asia Pacific region to encourage greater innovation and fair practices and to inspire future entrepreneurship.  It hopes to be a platform to encourage continued leadership towards sustainable economic development for the region.
About IQR Consulting
IQR Consulting is a leader in portfolio and financial analytics, reporting, statistical modeling and campaign management. The analysts at IQR are experts in the use of segmentation as a means for highly targeted marketing. With accurate and actionable insights and analysis, IQR helps credit unions, banks and casinos leverage data assets to increase profitability and to better compete against larger institutions. For more information, visit www.iqrdataanalytics.com.
---