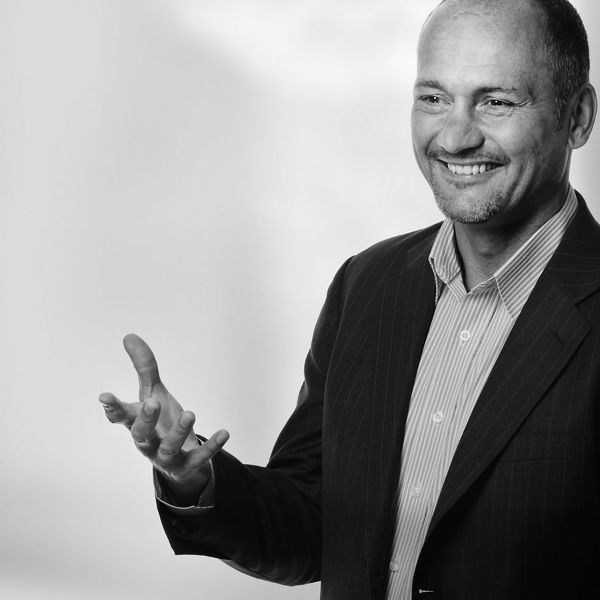 Former Nelson Mandela bodyguard to Address Young CU People in Gold Coast
WYCUP/Australian Emerging Leaders Program Schedule Announced

MADISON, WI (May 7, 2014) — The World Council Young Credit Union People (WYCUP) scholarship program has partnered with the Emerging Leaders (EL) initiative managed by Australia's Customer Owned Banking Association (COBA) to provide a complimentary program agenda designed for participants age 40 and younger at the 2014 World Credit Union Conference in Gold Coast, Australia, July 26–30, 2014.
"One of the most common challenges that we hear from credit union systems around the world is how to attract young adults to credit union membership," said Brian Branch, World Council president and CEO. "That is why this year's World Credit Union Conference is digging deep into the successful strategies of credit unions around the world to attract young adults."
WYCUP/EL program participants will hear from Rob Redenbach, one of Australia's top speakers and former member of the Australian Defence Force with a background in security service training for members of the British SAS, American FBI and Nelson Mandela's bodyguard team. He will use humor, experience and hard facts to deliver key insights into leadership, communication and conflict resolution in and outside the workplace.
"Effective leadership is so much more than just telling people what to do," Redenbach said. "More than 20 years of working with outstanding leaders and high-performance teams on five continents has shown me, again and again, how vitally important it is to work with people in a way that embraces timeless qualities such as empathy and collaboration."
The WYCUP/EL program will showcase the phenomenal work young credit union leaders do around the world, and include presentations on leadership lessons from past WYCUP scholarship winners as well as the former Kenyan Ambassador to the U.S., Elkanah Odembo. A group of young credit union leaders from Australia, Canada and the U.S. will also share their perspectives during a conference panel session titled Practical Outreach Strategies to Attract Young Adult Members. The program will conclude with the annual awards ceremony, during which five deserving 2014 WYCUP scholarship winners will be awarded an all-expense-paid trip to the 2015 World Credit Union Conference in Denver, Colorado, USA.
"WYCUP has always been a meaningful global networking and educational opportunity for our industry's promising credit union leaders," Branch said. "This year World Council and COBA are combining forces to deepen that networking and to bring the WYCUP and Emerging Leaders to the conference program to share with attendees best practices in attracting young adults."
Conference registrants age 40 and younger qualify for a discounted conference registration and can participate in the WYCUP/EL program in Australia, regardless of whether or not they apply for the WYCUP scholarship. Those interested in participating are required to RSVP to Lili Tangwall at ltangwall@woccu.org before June 27.
For more information on the WYCUP scholarship program, visit www.woccu.org/wycup and connect with past and future participants on the World Cooperative Young Leaders LinkedIn Group.
Register and learn more about the 2014 World Credit Union Conference at www.GoldCoast2014.org.
World Council of Credit Unions is the global trade association and development agency for credit unions. World Council promotes the sustainable development of credit unions and other financial cooperatives around the world to empower people through access to high quality and affordable financial services. World Council advocates on behalf of the global credit union system before international organizations and works with national governments to improve legislation and regulation. Its technical assistance programs introduce new tools and technologies to strengthen credit unions' financial performance and increase their outreach.
World Council has implemented more than 290 technical assistance programs in 71 countries. Worldwide, 56,000 credit unions in 101 countries serve 200 million people. Learn more about World Council's impact around the world at www.woccu.org.
---