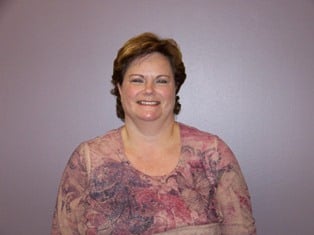 FORUM Credit Union Introduces Departmental Changes
Indianapolis, Indiana, January 14, 2013- FORUM Credit Union introduces organizational changes in the accounting and marketing departments. Julie Clark assumes the role of Vice President of Accounting, Eshain Roode is named Accounting Manager, and Jacki Teachnor is promoted to Assistant Vice President of Brand Development and Research.
Julie Clark began her FORUM career in 2011 as Assistant Vice President of Accounting.  Clark is an undergraduate of Southern Methodist University and is a Certified Public Accountant (CPA).  She is also a member of the American Institute of CPA's, Indiana CPA Society, and National Society of Professional Women.  Clark also serves as a Board Member of the Indiana CPA Educational Foundation.  She will oversee the completion of tax reporting and accounting estimates as FORUM's Vice President of Accounting.
Eshain Roode joined the FORUM team in 2012 and will serve as the Manager of Accounting.  Roode received her Bachelor of Science in Accounting from the University of Maryland, College Park and is also a CPA.  She has more than 22 years of public accounting experience including work as an Auditor, Tax Specialist, and Controller for an engineering firm.  Roode's responsibilities will include coordinating and directing the accounting department as well as monitoring applicable laws and regulations regarding the Credit Union's operations.
Jacki Teachnor joined FORUM in 1998 and most recently held the position of FORUM's Interactive and Social Media Specialist.  She became a member of the marketing team in 2001 and has also held the position of the Marketing and Communications Director.  Teachnor is an undergraduate of Ball State University where she studied English and journalism.  She also received her Masters of Business Administration from Anderson University.  Teachnor will oversee product research as well as marketing and branding initiatives at FORUM as the Assistant Vice President of Brand Development and Research.
About FORUM Credit Union
FORUM Credit Union, with 12 branch locations and anywhere access via the internet or mobile device, serves more than 100,000 members in the central Indiana area. A full suite of financial services are offered, including home mortgages, auto loans, free checking, rewards checking, business checking, health savings accounts, and investment planning. For more information about FORUM Credit Union please visit: www.forumcu.com.
---